Search TikTok for health and wellness products and you'll find millions of pieces of content talking about how natural and sustainable materials can lead to better lives for people and better health for the planet.
Therapedic International has been at the forefront of this health and wellness movement by launching multiple mattress collections that speak to the importance of this consumer trend.
"The public's awareness of health is at an all-time high, and that's translating to consumer demand for personal care and home products to achieve not only better health, but a healthier home, environment, and lifestyle," says Therapedic President/CEO Gerry Borreggine.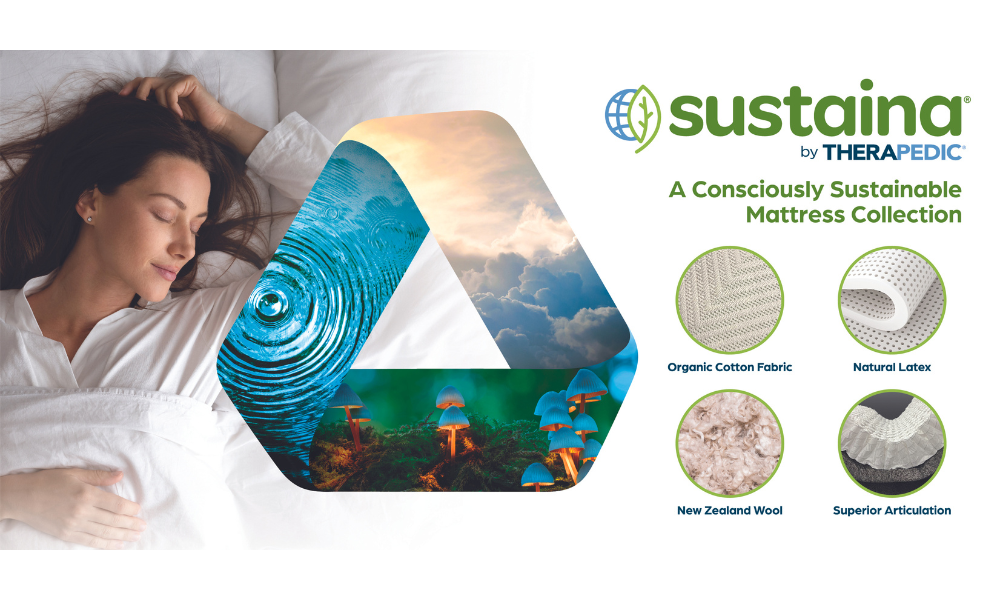 Sustaina
Therapedic is calling Sustaina "a consciously sustainable mattress collection." This three-model collection features the brand-new V-Coil unit.
The design of the V-Coil positions individually pocketed V-shaped coils at an angle, providing more efficient use of steel and allowing for better airflow, higher load capacity, and overall lower product weight. It also includes natural and sustainable materials such as GOTS-certified organic cotton, natural latex and New Zealand wool in its upholstery profile.
Borreggine says retailers can have a lot of success with Sustaina because it hits all the major points:
More eco-conscious materials
Delivers sleep comfort and wellness with natural latex that is hypoallergenic and offers the highest breathability and responsiveness and New Zealand wool that helps regulate body temperature.
The V-Coil unit provides 38% better articulation than most units in the market, making it adjustable base friendlier and possibly boosting attachment rates
V-Coil's lighter weight provides ease in packaging, transport and inventory storage.
Sustaina offers three models – two tight tops and one Euro top – with a suggested retail price range of $1,799-$2,199 in Queen mattresses only.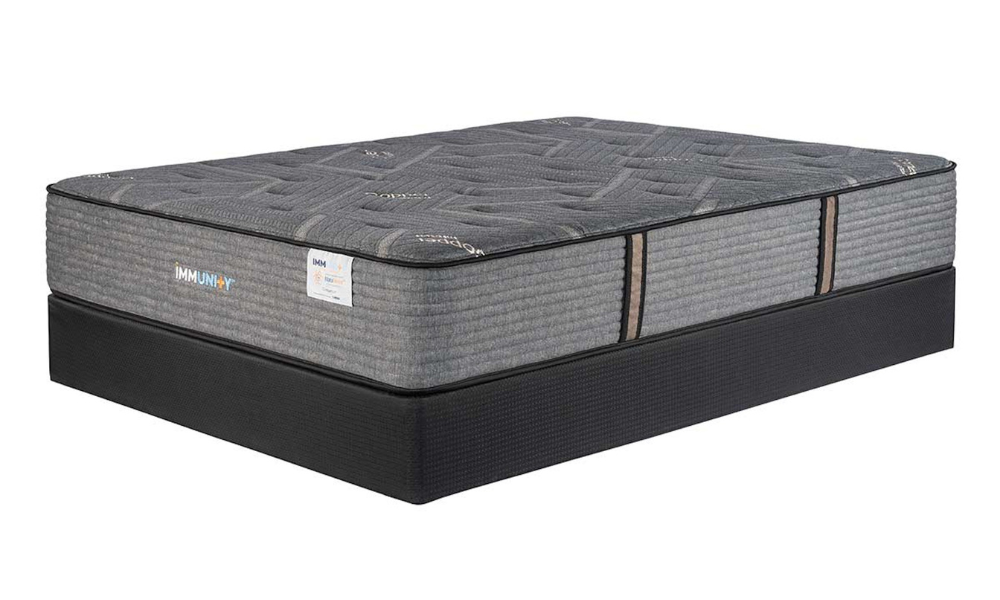 Immunity
The Immunity collection has the highest copper content of any mattress made for consumers, according to Borreggine. It has copper woven into the fabric cover using a patented copper yarn technology and copper is also infused in the mattress foam.
Research shows that copper is anti-bacterial, anti-microbial and anti-fungal, reduces inflammation, and increases circulation, all of which can boost the immune system.
Additionally, Immunity's fabric cover by NatuVerex is made with a minimum 30% of the patented copper yarn, shown in tests to be transferrable through bedding and absorbable by the skin.
"This is a compelling wellness story for retailers," Borreggine explains. "The benefits of copper are widely recognized by consumers and have been successfully marketed in other products including athletic apparel and gear. The collection is well merchandised with a variety of styles (smooth top, quilted top, pillow top and Euro top), is adjustable base friendly, and available flat-packed or roll-packed. The retail price range for queen is $1,299-$2,499.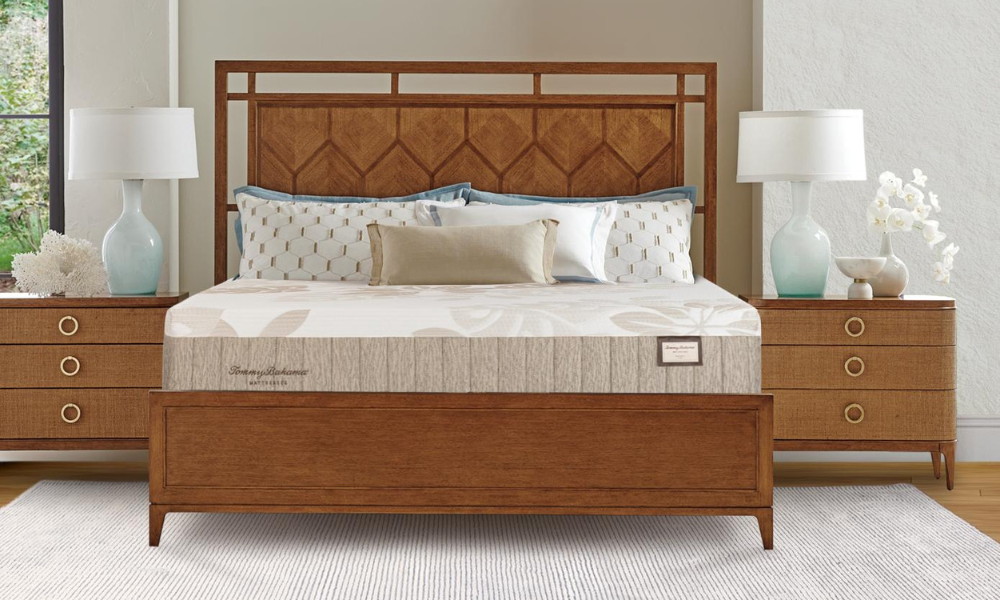 Tommy Bahama
At the 2022 Las Vegas Winter market, Therapedic's premium lifestyle-branded Tommy Bahama collection was expanded with advanced textile technologies that include among several key features, two that are focused on personal and environmental health.
The use of REPREVE performance fibers from recycled water bottles woven into the fabric cover offers a globally recognized eco-friendly story
The addition of Sanitize to the fabric cover delivers proven anti-microbial protection.
"As a premium lifestyle brand, the Tommy Bahama beds are a niche collection with enduring success in specific markets," Borregine says. "These newer features – Glacier Touch for cooler sleep, iFlex hybrid quilt with 2,000 micro coils, Sanitize protection and REPREVE fibers – allow retailers to enjoy continued success with the line by giving them more innovation and strong selling stories."
The complete mattress line offers innerspring and hybrid models with suggested retail price range of $999 to $2,199.
Borregine adds that considering the retail price points across all three collections, retailers can build a strong merchandising story coupled with Therapedic's comprehensive marketing support.