Remember CB radios from the '70s? Breaker, breaker, little buddy, that's a 10/4. We sent out bits of ourselves over the airwaves, controlling the flow of information to suit our needs. All with a little help from our friends. Today's social media affords consumers the same control — but on a much larger scale — and it's changed how we connect with and market to them.
Whether it's scrolling for pure entertainment reading reviews or asking friends and family for recommendations, social media is an important tool in your marketing strategy. And it's always on.
According to the Hootsuite Blog, "Overall, GlobalWebIndex reports that search engines are the primary source of discovery for new brands and products but younger users are more likely to turn to social media when they're actively researching brands and products."
If you're considering expanding your social media marketing channels, there are a few things to consider before launch.
Know your customers and where they like to hang out online
How well do you know your customers? Are they decking out their first apartment, navigating a midlife upgrade or empty-nesters downsizing? Or all three? Consider their income, education and all those little details that make them tick. And, of course, what's their social media go-to spot?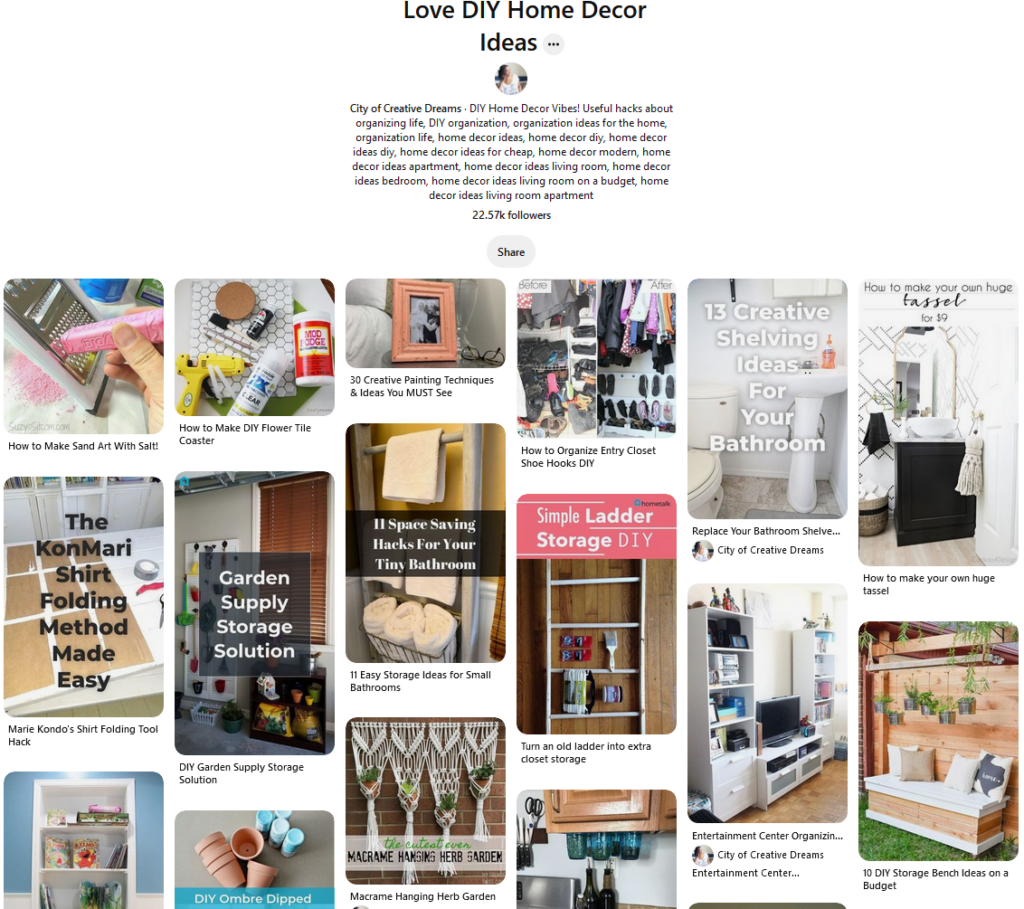 Take some time and get to know your customers — or your ideal customers — to help you understand what content will add value to their lives and how you can differentiate yourself from your competitors. If you're not sure where to begin, do an old-fashioned SWOT analysis of your digital footprint.
Based on content and engagement, would a consumer choose you over a competitor? Product info is important, but sustainability or philanthropy may be a big pull for your followers. Maybe they're drawn in with how-to videos or product comparisons. It might be fun memes sprinkled in with everything else.
"We live in a digital-first world where brands must work harder to provide a rich and compelling shopping experience that stands apart from a crowded marketplace," says Ryan Dennis, managing director of global e-commerce at Harley Davidson. "Get clear on your marketing objectives. At Harley Davidson, we focus on our audience and the power of storytelling, leaning into analytics to overcome challenges and grow quickly."
When you put your customers' needs first, you'll begin to see a content roadmap emerge.
Next, where should you put all that great on-brand content you're creating?
You might be great at creating engaging, on-brand content for your customers but choosing the "right" social media channels is just as important. Is the new kid on the block, TikTok, your best choice or the OG of social media, Facebook — or maybe it's Instagram or Pinterest?
Have a look at the top social media channels — and what it takes to be successful there — to see what's best for your business.
TikTok — the video wonderland
In 2021, users spent an average of 26 hours per month on TikTok — in 2023, it's 45 hours. It's a video-centric playground where users create and consume in equal measure, meaning professional marketing videos aren't welcome here.
The Rock. With more than 70M followers, The Rock keeps it real with unfiltered snippets of his life, from intense workouts to family moments.
Garden Marcus. A DIYer in Texas with 700K followers, he dishes out gardening and life tips from his backyard haven.
Rooms To Go. Rocking it with more than 15K followers, they collab with A-list celebrities like Drew & Jonathan Scott, to promote their brand and engage followers.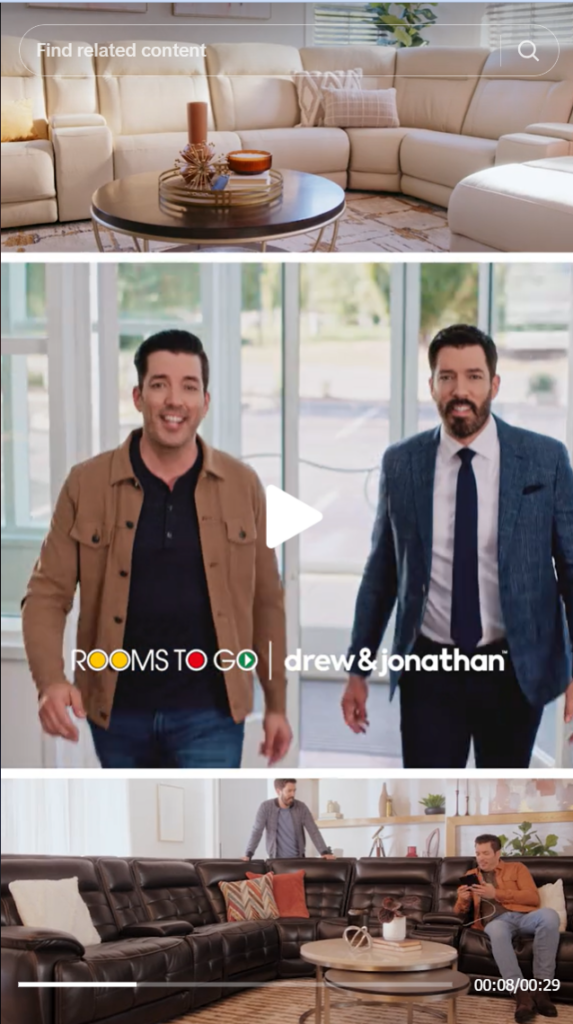 If you have the resources to create short-form video content, embrace the chaos and aim for real over perfection.
Keep it short. Vidyard says more than half of video watchers will stay tuned if it's less than a minute long. But you must nail the first 10 seconds.
Test your content. Don't shy away from testing your videos on other social media channels. Just be ready to tweak sizing and verbiage.
Amp up the fun factor. Create videos that feature your products with a song imitation or even a dance through your store.
Understand the algorithm. While there's no magic recipe, learning the TikTok algorithm will improve your odds of success.
Facebook — where video, images and text collide
If you're a small business, chances are Facebook is the central hub of your social media marketing strategy. There's no denying that other networks have a place, but Facebook's massive demographic offers the best opportunity for conversion.
If you're new to Facebook, consider this your go-to guide:
Tell your story in the "About Us" section. This is your digital storefront. Your web address, store hours and interesting tidbits about your business or the types of products you sell will help consumers get to know you better.
Post about more than just sales. Your Facebook page shouldn't be a relentless promotional machine. Strike a balance and aim for five to seven non-salesy posts to one salesy post. Keep it engaging, informative and, most importantly, relatable.
Pay attention to targeting. Lookalike audiences or consumers who visited your website, used your app or signed up for your newsletter can super-charge conversions. Take time to test both your audience and ad creative to ensure you're spending money on ads that work.
Pinterest and Instagram — where images and videos take center stage
These two platforms share a common love for visuals, but that's pretty much where the similarities end.
Instagram's personal touch. With an almost equal split between male and female users, Instagram is all about fostering a deeply personal connection. Users flock to content creators for a blend of entertainment and inspiration, with the platform aiming to keep users engaged within its vibrant community.
Pinterest's discovery wonderland. On the flip side, Pinterest tilts heavily toward a female audience, serving as a powerhouse discovery and curation tool. Users create boards filled with their favorite images — think recipes, bathroom remodel ideas or wedding planning dreams. Each pin acts as a portal, linking to external websites for more detailed information.
When it comes to visuals, tailor your approach.
Pinterest elegance. Showcase your most stunning, professional images on Pinterest, where aesthetic elegance takes center stage.
Instagram authenticity. On Instagram, the name of the game is authenticity. Users crave the real deal, so don't hesitate to share behind-the-scenes, unfiltered and genuine moments that resonate with your audience.
From the wild dance floor of TikTok to the cozy corner of Facebook and the aesthetic vibes of Instagram and Pinterest, it's not just about throwing content out there. Social media success lies in knowing your audience, adapting your style and finding that sweet spot between promotion and real, honest-to-goodness connection. Happy navigating!