When retailers expand, they often go the route of opening other locations near their flagship store. And while Big Mattress Outlet did that, now owners Joe and Kelly Charles are thinking bigger.
With stores in Rome, Calhoun and Cartersville, Georgia, the retailer is officially getting into the franchise business this October. And this is no easy task, as a business can't simply decide to franchise — there's a ton of legal work and research that needs to be done first.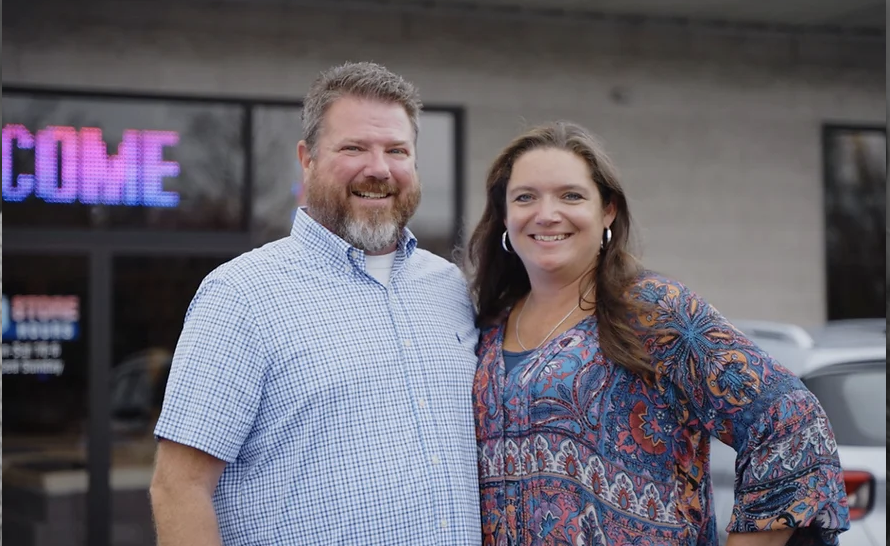 The Charleses needed time to spend with their kids when they first opened the business in 2012. But now, with the kids grown and moved out, they have the flexibility to expand the business in a new way.
Kelly says over the years they've had several people approach them asking to be partners in the business, but the answer has always been no.
"But at the same time, we have experienced so many benefits ourselves, even unexpected benefits, from business ownership and just being in the driver's seat of our own lives," she says. "The reward that comes from working hard for something and actually seeing the results from it honestly gives us a good feeling. We wanted to be able to offer that to others while growing The Big Mattress Outlet, so it's a win-win."
There are a few reasons the retailer is franchising rather than opening new locations, one of which is that it can help with volume discounts for its existing three stores. Also, instead of hiring and putting trust in several employees, they only have to find one dedicated person — who also happens to foot the bill — and has a real, shared interest in succeeding.
"We just need to find that one person, and then they get to run their store," Kelly says. "We felt like he could grow the company at a faster rate and in the direction that was more appealing to us by franchising."
However, the Charleses say they do not want to grow too quickly and are being picky about whom they will work with on opening up the first franchise store.
"The speed at which we grow is very important," she explains. "We don't want to be flooded with a ton of new franchisees ready to open up because we feel like that's a recipe for failure. What we'd rather do is work with a select few for the first year to get them on track and doing well."
She also says that this means that for someone who's looking to buy in, the criteria for entry might be a little higher and more exclusive to begin with. And that doesn't mean they have to have mattress experience or major financial input. Kelly says it's more about the culture the person fosters.
"It has to be someone with spirit and someone who's like us," Kelly explains. "We've both worked corporate jobs and weren't satisfied with what we saw, and we're looking for someone who's looking for something new to run our franchise."
They also stress that finding a lawyer who knows the ins and outs of franchising is critical.
"Find a franchise attorney, not just someone who has worked in the field occasionally," Kelly says. "We've learned really quickly that having an attorney who is actually an expert in that field is extremely helpful because this is new territory for us. Overall, our No. 1 priority is working with the right people. The No. 1 friction point we've heard about in franchising is the franchisees feeling like they've bought into a business model where they don't get the support that they were expecting.
"We truly want to have these ongoing relationships where we're working together for their success," she continues. "We want to see them succeed. And now we're ready to have those conversations with anybody who's interested."