My journey as a mattress retail business owner began in a familiar fashion — facing the challenge of competing against industry giants like Mattress Firm, Ashley and Rooms To Go with limited financial resources.
To navigate this hurdle, we strategically targeted the "low-hanging fruit" by focusing on products often overlooked by larger retailers, priced below $999. We also served customers who were often neglected by others because of their lower income and credit standing. To promote our business on a shoestring budget, we turned to free platforms such as Facebook Marketplace, Craigslist and OfferUp for advertising.
As time went on, we realized our potential to offer superior products, prompting a gradual evolution and the addition of higher-quality goods to our showroom floors.
However, my journey took an accelerated path because of a series of extraordinary events over the course of three years. Severe weather, the unprecedented challenges posed by the Covid-19 pandemic, and unexpected disruptions in the supply chain all contributed to the fast-tracking of my business' growth.
In this article, I will share the remarkable story of our business' evolution amidst these trials and triumphs.
As supply chain issues started to emerge, disrupting my ability to receive goods from my preferred supplier, Corsicana Bedding, like many others, I found myself in a frantic search for reliable alternatives that offered similar price points. In this critical moment, I was fortunate to come across Andre Simon and his team at Simon Bedding, based in Dallas. Their commitment to producing excellent value-oriented products proved to be my saving grace.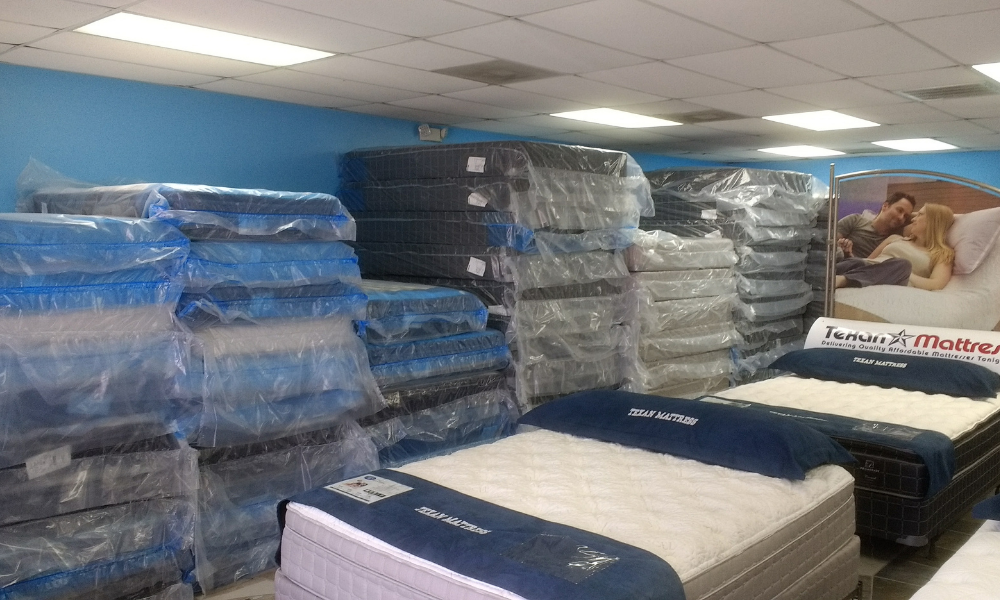 I was filled with joy when I discovered their 8-inch euro-top queen mattress, available at a wholesale price of $100. Not only was it an exceptional value, but what truly set it apart was the consistent weekly delivery during those tumultuous times. While others faced delays of three to six weeks for their merchandise, some even receiving foam substitutes instead of fiber, I was able to receive fresh goods every single week. It was nothing short of perfect.
However, fate had a different plan in store. Supply chain issues eventually affected Simon Bedding as well, leading me to resume my search for a reliable supplier once again.
In this challenging period, I am immensely grateful for the guidance and support of Nir Eshet, a remarkable mentor and one of the most reputable representatives in the bedding industry. He advised me to shift my focus from chasing small profits to pursuing greater gains. Inspired by his words, we made a transformative decision to revamp our showroom, transitioning from a warehouse concept store primarily offering promotional bedding to a specialized sleep shop.
Our transformation began with a complete makeover. We painted the walls, reconfigured the layout and adorned the space with premium wall art. To enhance the customer experience, we placed every bed on an adjustable frame, providing an opportunity to showcase its ergonomic features.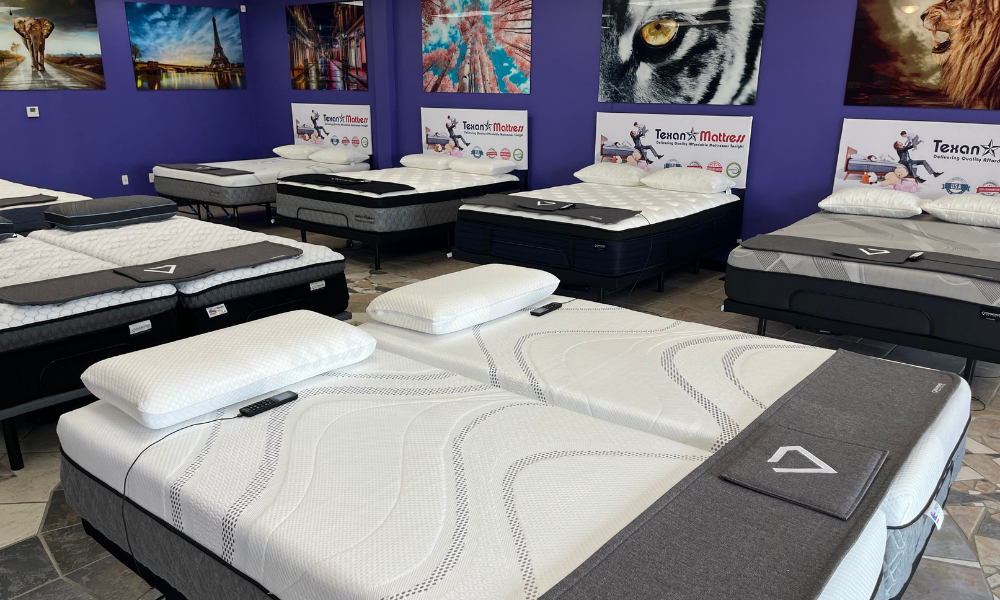 In addition, we established partnerships with several renowned vendors over the next two years. Brands like Nectar, Dreamcloud, Ghostbed, Puffy and Diamond became valued collaborators, offering a diverse range of high-quality mattresses.
During this transition, we witnessed remarkable improvements across various aspects of our business. Our average ticket value surged from $595 to $1,850, reflecting a significant increase in customer spending. Moreover, our gross margin experienced a healthy 10% growth, indicating improved profitability. One notable achievement was the reduction of our cost of delivery by 50%, resulting in significant savings. As a result, our total store revenue nearly doubled, marking a substantial milestone in our growth trajectory.
However, we are not ones to rest on our laurels. Recognizing the importance of ongoing evaluation, we diligently monitored the sell-through rates of our products on a monthly basis.
Leveraging our efficient point-of-sale system, Smartwerks, we analyzed sales data to ensure that we were maximizing profitability. This data-driven approach allowed us to identify opportunities for improvement and make informed decisions.
While each of our vendor partners offered unique strengths, including their ability to drive traffic, provide innovative products and offer reliable logistics, we carefully evaluated their performance. After thorough consideration, we ultimately decided to establish Diamond Mattress as our preferred bedding partner. Their exceptional product quality, reliability and commitment to customer satisfaction aligned seamlessly with our vision of providing premium bedding options.
In conclusion, the journey of our small business from selling discounted mattresses to offering exquisite premium bedding has been a transformative experience. Throughout this evolution, we have learned invaluable lessons and experienced significant growth.
One crucial takeaway from our experience is the importance of using data and market research to guide business decisions. Relying on empirical evidence rather than gut feelings allows for a more informed and strategic approach. We highly recommend seeking customer feedback before making any significant changes, as their insights and preferences can provide valuable guidance. Additionally, tracking sales performance after implementing decisions is essential to ensure their effectiveness and make any necessary adjustments.
We are proud of the progress we have made and the positive outcomes we have achieved. Our average ticket value, gross margin and store revenue have all seen remarkable improvements. Moreover, our partnership with Diamond Mattress, our trusted bedding vendor, has played a pivotal role in our success.
As we continue on this path, we remain committed to delivering the utmost quality and value to our customers. We embrace the opportunities brought by technological advancements and cutting-edge innovations, ensuring that our customers experience the ultimate in comfort and sleep satisfaction.
In the ever-changing landscape of the bedding industry, our journey exemplifies the power of adaptation, strategic decision-making and continuous improvement. We are excited about the future and the possibilities it holds for our small business.
With the support of our valued customers and our partnership with Diamond Mattress, we are confident in our ability to thrive in the competitive market and create exceptional experiences for all those seeking the perfect night's sleep.