Bed Tech Adjustable Bed Co. is embracing the split-head trend, offering a range of options from "good" to "better" to "best" to cater to individual preferences and needs. 
Bed Tech's BTX4 and BT3000 adjustable bed units are now available in a split-head design, allowing for customizable comfort and versatility. The inclusion of two remotes in a single box simplifies the decision-making process for consumers, making it easier to understand and select the ideal option for their sleep preferences.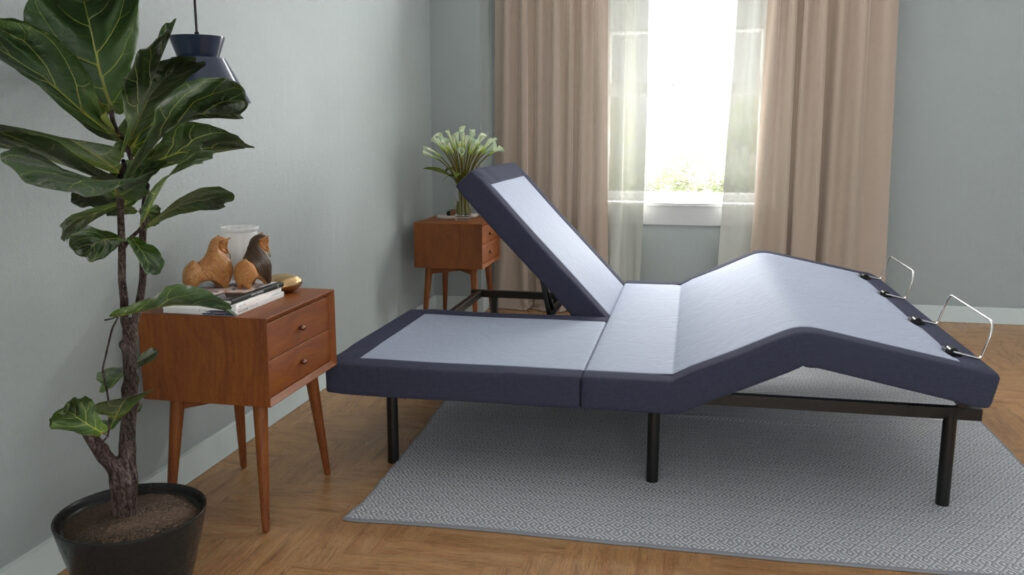 Bed Tech is also introducing an innovative feature for the ultimate adjustable bed experience. The best of the best, the BT6500 in twin XL, now features a "foot sync" option accessible through the mobile application. This technology allows the BT6500 to operate as a split-head unit, offering individual lumbar and pillow tilt controls.
With the touch of a button on a user's smartphone, they can now customize their bed's settings to perfectly match their desired comfort levels. "Foot sync" is available on all Bluetooth models. 
"Bed Tech is dedicated to supporting the industry as it transitions toward split heads becoming a standard offering," says Darren Sparks, President at Bed Tech. "The company recognizes the diverse needs and preferences of consumers and is committed to providing solutions that offer maximum comfort and personalization. Our goal is to continuously innovate and provide solutions that cater to the unique requirements of our customers. With the introduction of the BTX4 and BT3000 split-head units, as well as the revolutionary foot sync feature in the BT6500, we aim to set new industry standards for adjustable beds and offer consumers the best night's sleep they've ever had." 
For more information about Bed Tech visit bedtech.com or contact Darren Sparks at Darren@bedtech.com.