After visiting Kingsdown's headquarters in Mebane, North Carolina, it's clear that the company's success is led in large part by the small touches that make it unique and the smart people who think them up.
The 100,000-square-foot plant is part of a large network of manufacturing operations throughout North Carolina, Virginia, Florida, Texas, California and Canada.
But the tour of the flagship facility given by plant manager Jason Niles showed how the company is setting itself apart from the crowd.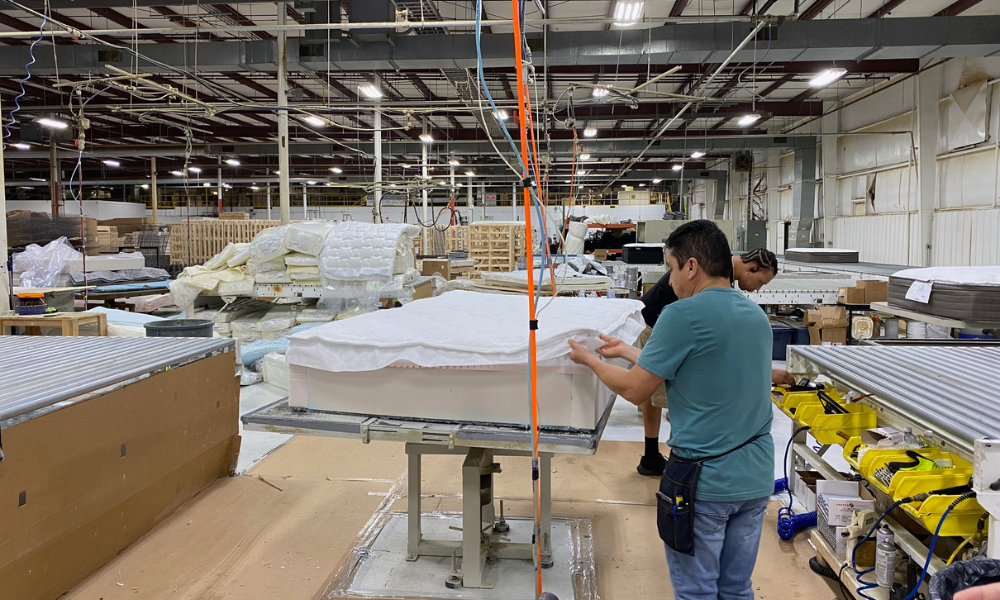 First, producing around 250 mattresses per day in this facility, the company doesn't stock anything in Mebane. Each order that's made is sent out the same day or the next day — and most of them are custom orders, so there's no machine assembly line.
I visited on a special day when the skilled artisans worked on a three-container order for a Japanese client. What made this day different than others is that the Japanese culture has trained customers in that area to want higher-priced products.
Also, they want mattresses that account for less space, which is why Kingsdown makes bases slightly different for these clients — using a spring layer and a foam layer and a different wood base design — to accommodate them.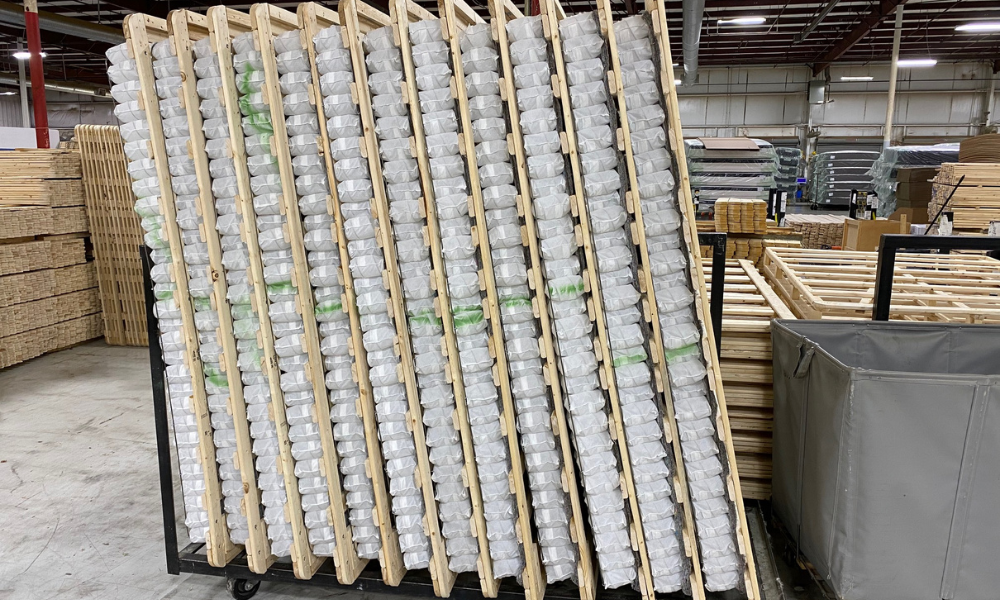 Speaking of small touches, Niles showed me the embroidering machines that the company uses to brand its mattresses. He noted that when he first started working there nearly 20 years ago, they only had one machine. Now, they have 18.
The company also uses cutting-edge materials like fast-drying glue that's so fast-drying the employees have to build them in such a fluid way that everything lines up before it dries.
One of the newer additions to the facility were giant scroll quilting machines. Using two layers of fabric, a stitch is sewn through both layers, cut away inside the circles, and stitched over the stitching with a decorative design. It's a bit slower of a process — it can make about three to four per hour compared to 30 or 40 with the regular stitching machines.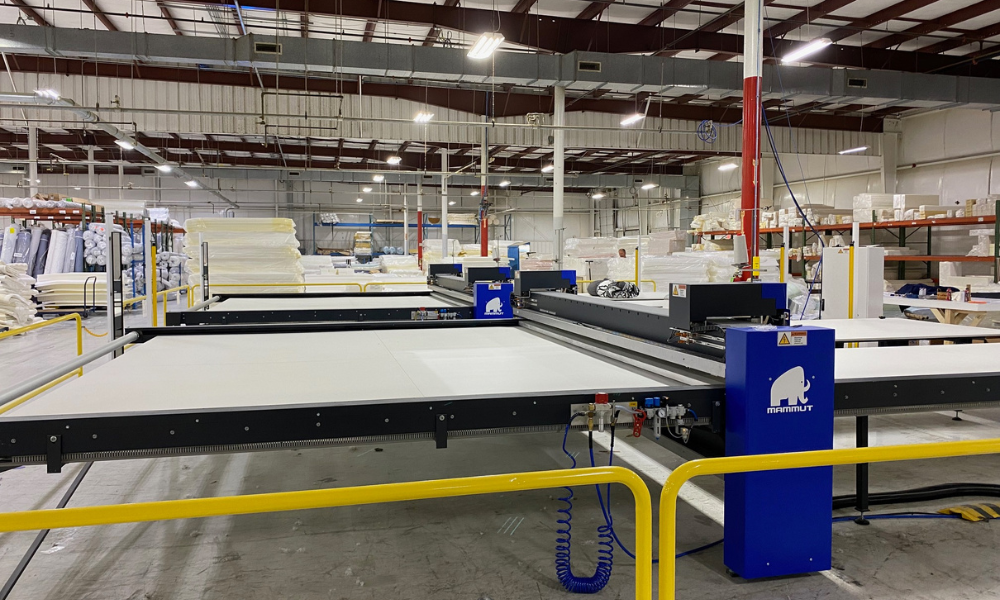 Niles says they installed these machines only at the Mebane facility, but it's a growing part of the company's business.
The employees were another notable thing about the facility, as they are dedicated to their jobs and some have been there for over 30 years. They work nearly every part of the process in a perfect rhythm. They show up at 7 a.m. each day and leave "when they are done." These artisans are the backbone of the company and a model for other manufacturers.
That was the thing that stuck out the most with Kingsdown's facility — the people. They make nearly everything by hand.
However, any human has room for error, which is one reason Kingsdown checks and controls quality with its Inline Comfort and Support Analysis. The analysis compares each mattress to a master specification and catches even the smallest mistakes.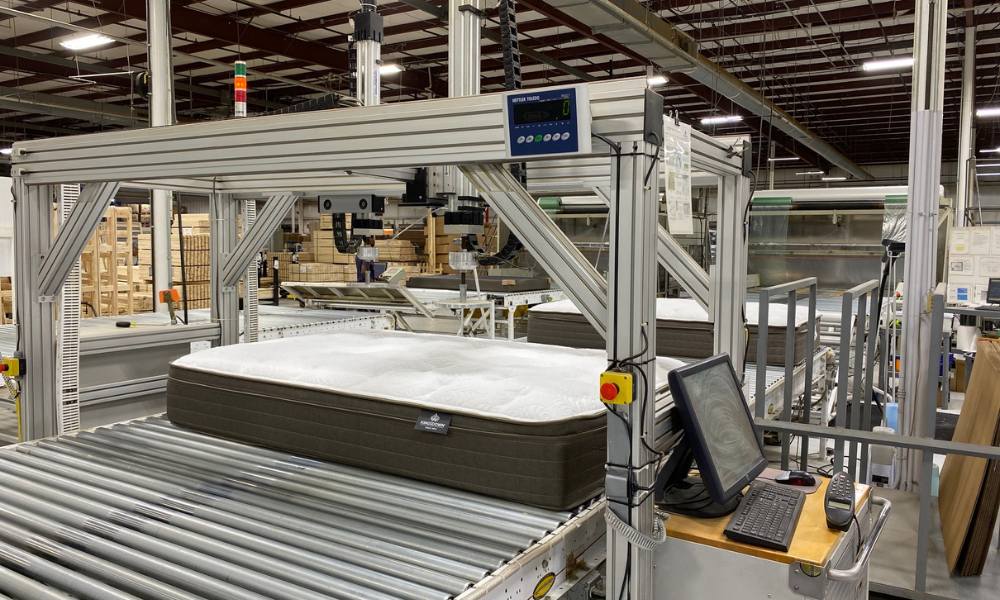 And the problem isn't always with the employees. Niles says the analysis system also keeps material providers in check so they don't try to cut costs with cheaper materials.
This quality control process is one of the key differentiators at Kingsdown and is just one testament of many to the company's dedication to quality.
Unmatched BedMatch
After the factory tour, I stopped over at the Kingsdown outlet store a few miles away to try out the company's unique BedMatch system.
The advanced process is designed to gather people's physical data — such as height, weight distribution and pressure points — and determine the best mattress for their body. It uses a scientific formula to determine where each individual person needs the most support.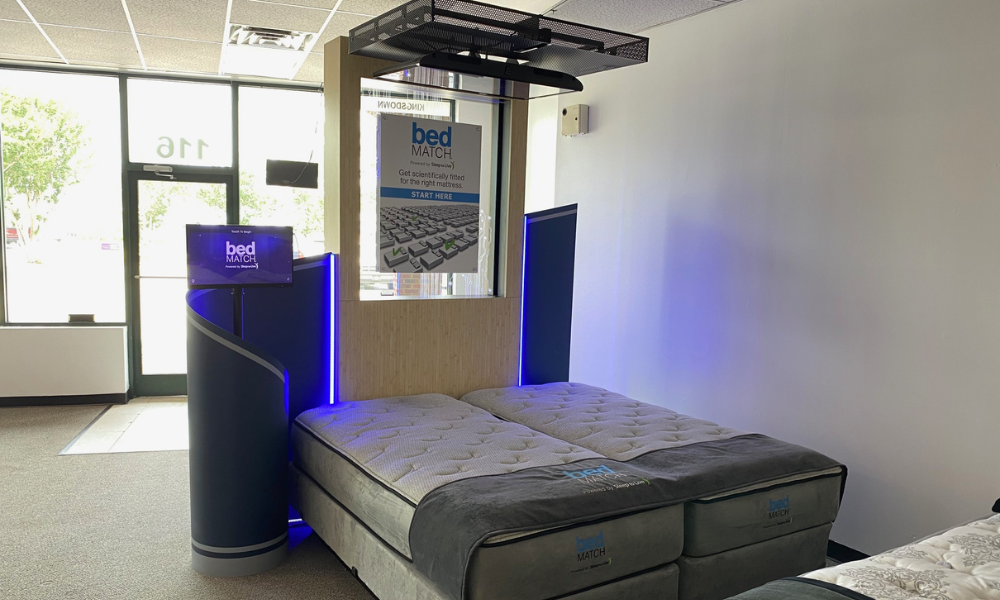 Because everyone sleeps differently, the system can recommend different types of support for each person, and Kingsdown can make one mattress with a different feel on each side. 
The simple process has a person lie down on a bed and watch a short video about how the process works while it determines where you need the most support. After it has you lying on your back, it tells you to get into your preferred sleep position and takes measurements there as well.
In a few short minutes, it prints out a sheet that has color-coded results that then line up with small colored squares above each mattress in the store.
Used by over 7 million people and counting, a nearly live TV in the store showed in real time how many people were trying the BedMatch system, at which store, and where they were located.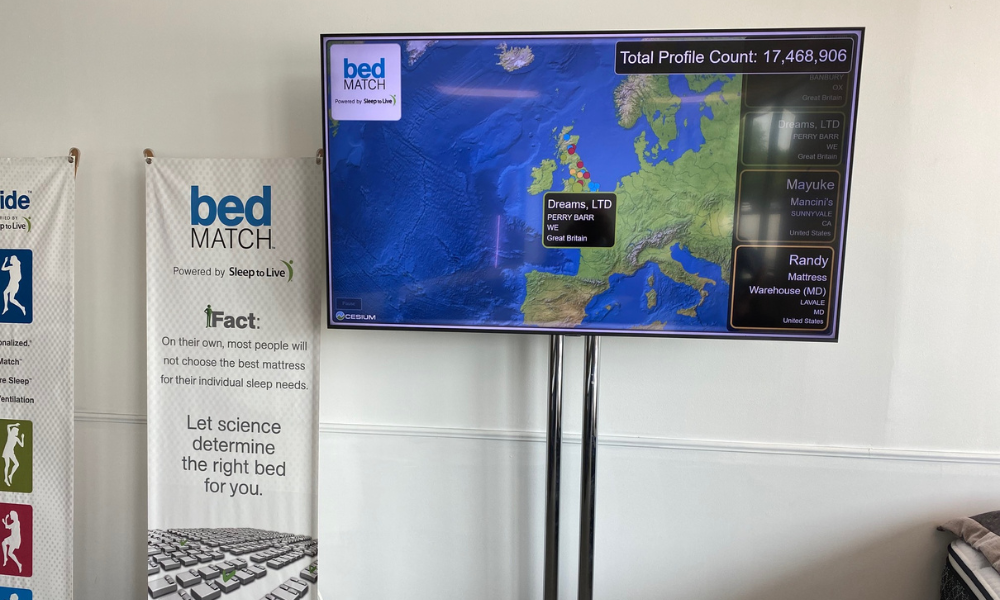 One of the things that also sets the company's BedMatch program apart from others is that theirs isn't exclusive to Kingsdown mattresses — their system will help consumers find the right bed for them, no matter the brand.
Gary Towning, Kingsdown's vice president of marketing, says the process has been hugely successful in cutting down the number of returns and that allowing customers to use this with other bed brands has helped it succeed.
My time at Kingsdown was informative and educational, and the amazing products they create — along with the excellent branding they put behind them — has helped them win in a crowded market selling seas of white boxes.