In the ever-evolving world of retail, with its growing complexities and seemingly relentless inflationary pressures, it's time to step up our game in attracting and retaining customers.
I recently had the pleasure of attending ShopTalk in Las Vegas, arguably the world's most influential retail conference. With more than 10,000 retailers and brands, I was able to tap into insider insights and be part of their extraordinary "speed dating" experience. Additionally, 275 speakers — at VP level or above — from heavy hitters like Walmart, Tapestry, Levi's, Wayfair, Amazon and Google, shared their triumphs and challenges on stage.
It came as no surprise that generative AI and machine learning were the most discussed — and often fretted over — technology innovations. I was inspired by the myriad ways businesses are harnessing these cutting-edge tools to streamline efficiencies and navigate the labyrinth of fragmented solutions and support systems.
The new retail playbook
Envision your retail teams as seasoned coaches, striving to comprehend every facet of each customer's strengths, needs and obstacles. Now picture your digital and marketing teams supporting those coaches, connecting vital data points to coordinate a winning formula for efficiency, growth and profitability.
As we tackle these demanding times, maintaining a clear vision of customer interactions across stores, regions and individual associates is crucial. Identifying the most valuable opportunities driving sales — be it top-notch retail sales associates, frictionless online experiences or seamless integration of digital and physical touch points — has never been more important.
By enhancing our capacity to gather and learn from data, we can transition from the murky waters of yesteryear's retail management to a crystal-clear, data-driven playbook.
For those of you who prefer a quick skim, here's my executive summary of the key takeaways: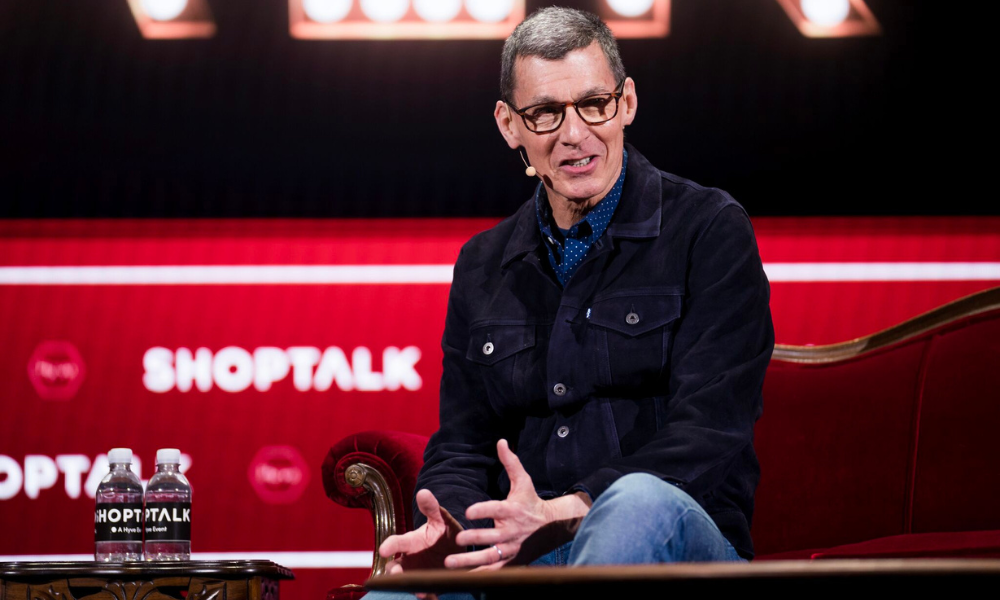 Seamless Shopping. Successful brick-and-mortar stores are embracing a more frictionless approach, merging online and in-store experiences to offer continuous, effortless and inspiring customer journeys.
Empowered Frontline Workers. Savvy retail employees are utilizing technology to mimic the immediacy and personalization of digital shopping in the physical realm. From product availability to shipping times to service info and to customer data, they're learning new ways to surprise and delight in the theater of retail.
Strategic Partnerships. Innovative retailers and brands are forging alliances that harness data and insights to provide more tailored shopping experiences.
Seamless shopping: no longer a luxury, now a necessity
In the theater of retail, where the battle for a larger consumer base rages on, elusive customer loyalty is the ultimate prize. Seamless shopping, which customers crave, has transformed from a mere perk to an essential competitive advantage.
Brick-and-mortar stores striving to stay ahead are working toward a frictionless approach, blending online and in-store experiences to deliver customer journeys that are smooth and satisfying. This seamless integration is key for retaining modern shoppers, who demand convenience, personalization and efficiency.
Mary Dillon, president and CEO of Foot Locker, highlighted the importance of using digital data to understand the varying reasons behind customers' sneaker purchases. Shifting the focus from demographics to psychographic needs and motivations, they're able to understand which customers buy based on athletic performance, street-wear culture, brand loyalty or price.
Now they can create targeted marketing campaigns, personalized product recommendations and tailored in-store experiences that drive customer satisfaction and loyalty.
Dillon asserts, "Improving the consumer digital experience is the fastest way for Foot Locker to achieve all its goals." She believes that increased personalization, enhanced user experience and improved loyalty programs will help propel the company toward success in meeting the evolving demands of today's shoppers.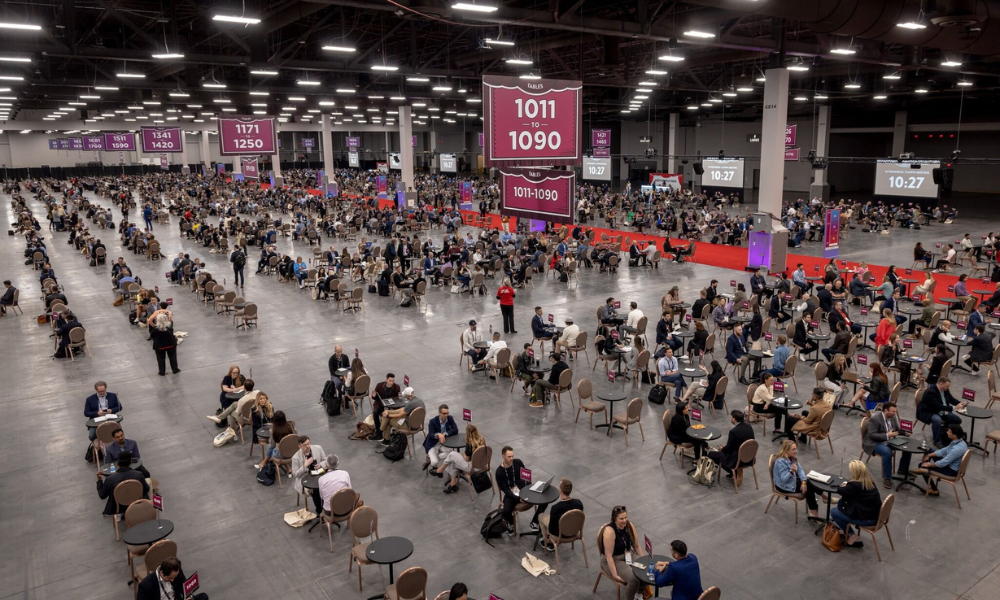 Dave Kimbell, CEO of Ulta Beauty, said they're focused on the connective tissue between first and zero-party data to personalize experiences for their customers, making every touch point more relevant and engaging.
From in-store and online purchases, social media activity and loyalty programs, data is key. "Customers today want personalization in their shopping experience, but they also want it to feel natural and not forced, creepy or invasive," he says. "Personalization is key to building customer loyalty and increasing customer lifetime value, which is crucial in a highly competitive industry like beauty." 
Key digital takeaways for furniture and mattress retailers 
Adopt an omnichannel approach. Whether your customers are browsing online, using a mobile app, QR codes or visiting your store, ensure their journey is smooth, consistent and easy to navigate.
Personalize the experience. Collect and analyze customer data to provide personalized product recommendations and targeted promotions based on preferences, browsing history and past purchases.
Utilize augmented and virtual reality. Incorporate AR and VR technologies to help consumers visualize how furniture and mattresses will fit and appear in their homes. Think Home Depot's augmented reality app that allows consumers to see products in their homes.
Bridging digital and in-store: the new retail frontier
In today's dynamic retail landscape, empowered frontline workers are the unsung heroes driving customer satisfaction and loyalty. Tech-savvy retail warriors use technology to bring the best of digital shopping into the physical realm.
From tapping into product availability, shipping times, service info and customer data, they can deliver personalized, smooth and enjoyable experiences that keep shoppers coming back for more.
Jennifer Wilson, senior vice president of enterprise brand and marketing for Lowe's, emphasized the importance of learning more about customers who enjoy the in-store experience and how they're combining it with their digital experiences. "If you truly understand your customers, you optimize the channels through which they actually want to talk to you," says Wilson. 
She went on to to say that how customers engage with the online tools can help improve the in-store experience, like tailoring product offerings or store layouts to better suit customer preferences. When customers research products online but can touch and feel or just pick up in-store (or vice versa), the chances of converting them to loyal customers increase.
Key digital takeaways for mattress sales associates
Use technology to enhance knowledge and skills. Whether it's manufacturing websites, sales training modules or QR codes on price cards, think of technology as a (free) learning opportunity.
Get comfortable with technology. Smartphones, tablets and in-store kiosks can display a broader product range and, coupled with your personal recommendations, can ensure customers get the products they want and need.
Streamline the checkout. Look for ways to speed up the point of sale and ensure purchases are saved to a customer profile — with an email address for after-marketing messaging and to ensure future personalized interactions.
Think post-sales support. Tap into digital channels to follow up with your customers after their purchase, answering questions before they escalate to complaints.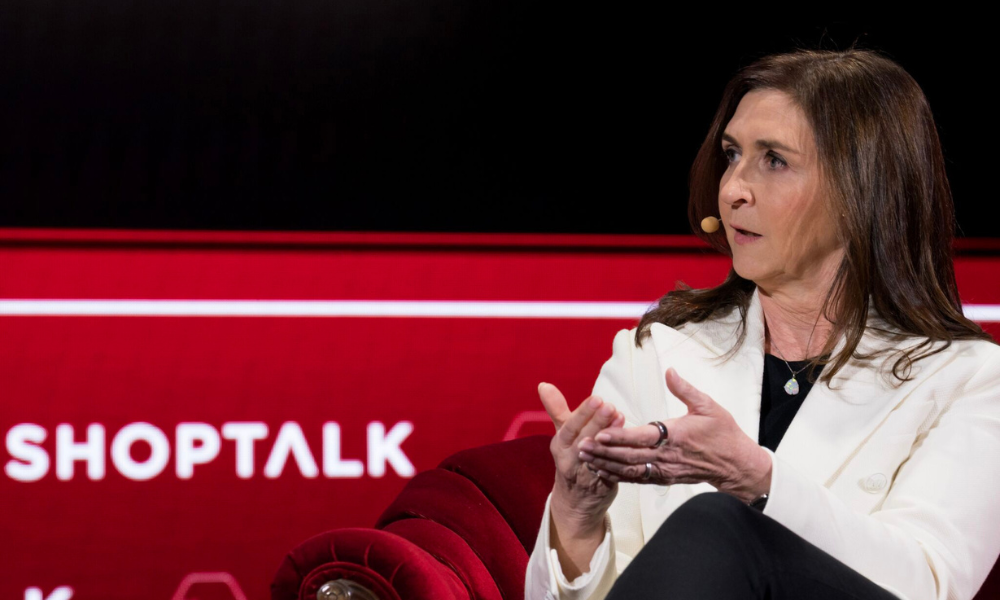 Strategic Partnerships — harnessing creator-driven alliances for tailored shopping experiences
Innovative retailers and brands are forging alliances with creators to capitalize on data and insights and provide more personalized shopping experiences. Think creator-driven strategies, such as live-streaming, to showcase products and offer authentic and organic engagement.
These experts, influencers or entertainers, infuse their unique perspectives, ideas and styles into the product or brand, which often results in higher conversion rates. The challenge lies in discovering the right talent and personalities capable of effectively engaging with the audience and driving conversions.
Strategic partnerships extend beyond influencer celebrities though. Companies, like Macy's for example, work closely with frontline associates to merge digital and physical shopping experiences. Digitally enabled store associates can offer one-to-one advice and assistance to online customers. Nordstrom reports that customers engaging with a stylist either online or in-store spend seven times more and report higher levels of satisfaction.
Video shopping allows some associates the opportunity to stream their knowledge and their passion one-to-one or one-to-many. Not every associate is destined to become a video star but those ready to embrace the theater of retail can join the new digitally empowered frontline workforce.
Without a doubt, technology and innovation will continue to steer us to a more seamless shopping journey, revolutionizing the retail industry. And the essence of this retail renaissance lies in the hands of the dedicated frontline workers and their digital marketing counterparts.
By maintaining a keen focus on customer interactions across stores, regions and individual associates, we can effectively monitor the fusion of digital and physical touch points.
What's clear is that we need to continue to enhance our capacity to gather and learn from data, propelling us from the murky waters of yesteryear's retail management to a crystal-clear, data-driven playbook.