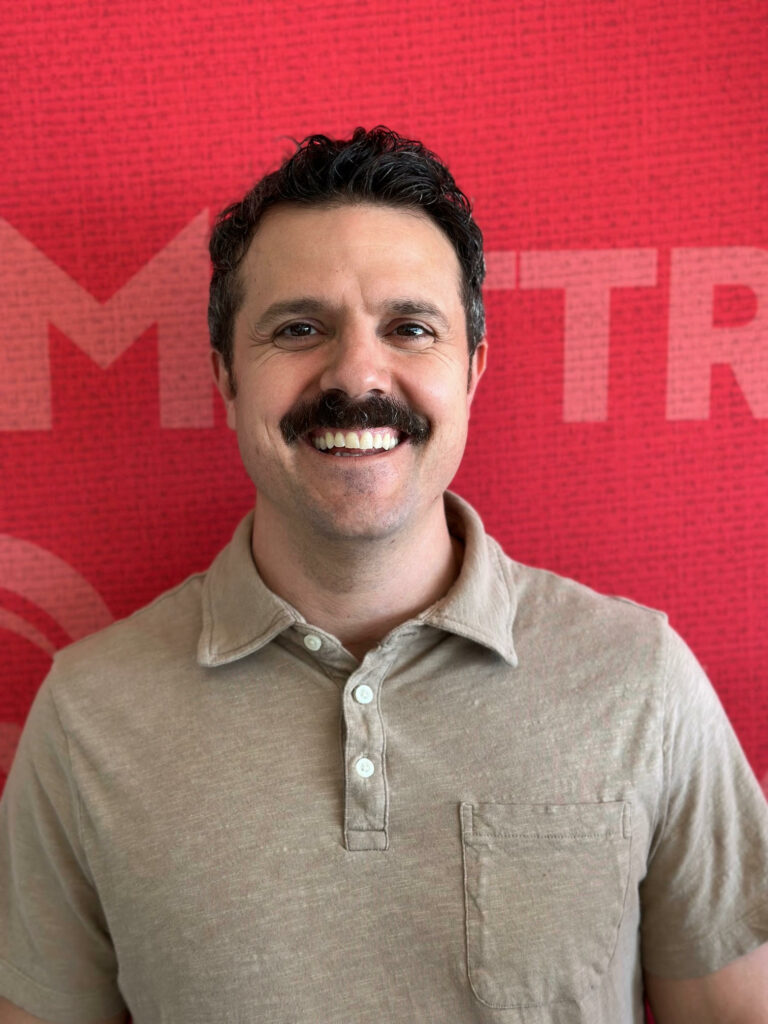 Matt Wolf spent 20 years in the mattress industry doing everything from designing mattresses to being a director of training for a national manufacturer, as well as giving seminars on sleep and buying processes around the country.
Starting a mattress store was a natural next step for the industry vet, who in 2019 felt he needed to change things up in his life. Working a corporate job and climbing the ladder was not the way for him, so in 2020, he set out to find something that would afford him more time for his family and to serve at his church — Mattress Lux.
The business opened in February 2020, right before the pandemic hit. However, the timing worked out for Wolf who found a space with manageable rent and worked by appointment only.
Wolf admits the store was scraping by the first year, but by the second year, things started to heat up. He brought in Gabriel Bland, a "superstar in graphic arts and master presenter" with a background in marketing, and together the two built the business up.
Since opening, the store has moved on from the appointment-only model, tripled its yearly revenue, and moved to a new location in January 2023 near a Publix that sees around 2,500 people a day.
So what did they do right?
"I genuinely took care of my customers," he says. "When someone walks in, they're usually going to spend around 5 to 10 minutes talking with me before they ever lay down on the bed. We're going to be talking about the stages of sleep and sleep cycles, what kills their sleep, and how to find the best mattress for them. I really try to paint myself as the guide in their corner that's going to help them figure this whole mind-numbing thing out."
While the store's name denotes luxury and higher-priced mattresses, Wolf says the mindset of the store is luxury within reach.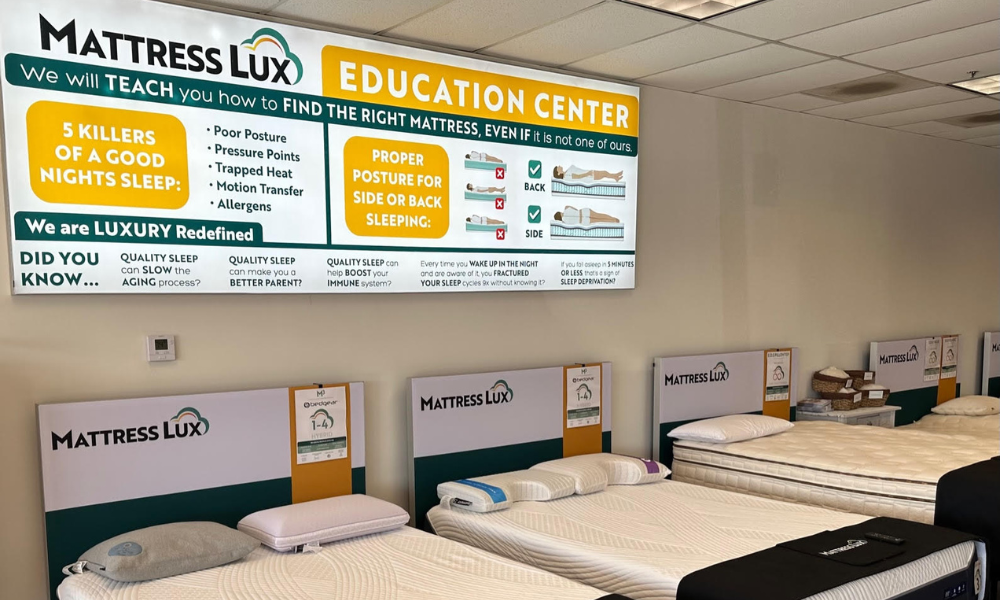 "While we would consider all of our mattresses to be luxury, that doesn't mean that you have to spend over $1,000," he says. "Luxury is defined by what gives you the right support, comfort and pressure relief. We are redefining luxury, not as a product, but as an experience. You can get a great night's sleep for under $1,000."
One of the things Wolf says the store does to set itself apart from local competitors is to carry the "best brands you've never heard of." That means no Sealy or Tempur-Pedic.
Bedgear, Heritage Sleep, Personal Comfort and Posh + Lavish are some of the brands the store carries, along with more recognizable ones like GhostBed, Helix, Puffy and Brooklyn Bedding — which Wolf says the store is about to bring in. He adds that just because they don't have high brand recognition doesn't make them any harder to sell.
"I let customers know right up front that the very best mattress in the world could be the worst one for them," he explains. "We are not brand loyal, we are pressure relief and posture loyal. We are heat escaping or temperature management loyal. Mostly, I'm loyal to the customer and figuring out which mattress is right for them. In fact, we have a slogan that says, 'We will teach you to find the right mattress that's right for you, even if it's not one of ours.'"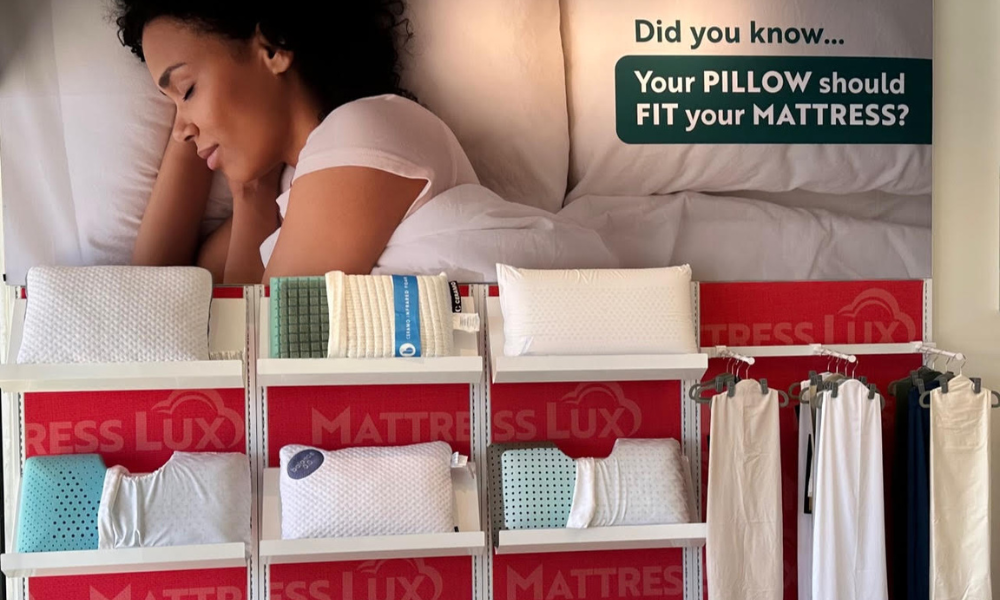 In the future, Wolf says the store plans to begin reaching out to chiropractors in the local area and not ask them so much what they can do for Mattress Lux, but more so what the store can do for them.
"One of our ideas is a free seminar for their clients with food, drinks and a PowerPoint presentation with a bunch of adjustable beds reclined around the TV," Wolf says. "Anything to help spread the word about a better night's sleep."