Some of the brightest minds in our industry succeed because they apply invaluable knowledge and experience from other industries to the mattress industry. Kingsdown's vice president of e-commerce Brett Groleau is a great example. 
Most recently working at Husqvarna Group as the senior director of e-commerce — and having held various e-commerce roles at companies like Bulbrite and Greenworks — gives Groleau a fresh perspective on the mattress industry, which he says is exciting because there's been a large evolution in e-commerce within the industry.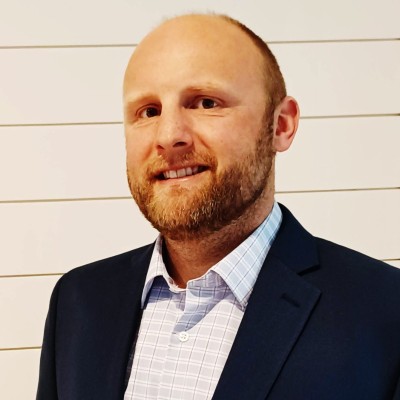 "If we go back five to 10 years ago, the introduction of boxed beds gave us the ability to take something that was traditionally big, bulky, heavy and expensive and kind of vacuum pack which really did a huge number on e-commerce," he explains. "I think that trajectory really started a whole change in the industry. And now, all manufacturers have figured out some way or another to be omnichannel or have an e-commerce play."
Based on his data and insights, he says almost half the market is selling online in one way or another, which means you don't want to be left in the dust.
"One of my top priorities, and something that I've harped on here at Kingsdown and where I've been before is investments in insights and data," he says. "In my opinion, you have to know what is happening with your consumer, who your consumer is, where they're shopping, and why they're shopping to be able to make informed decisions about the products you're going to put out there and the story you're going to tell.
"Without that story, you're sort of flying blind." he continues. "I'm feverishly keeping an eye week to week, month to month, year to year on all the changes and shifts in market share by retailer by product category by subcategory understanding the difference of dollar spent online versus dollar spent in-store in really sort of staying as adaptive and flexible as possible."
What many companies do wrong when it comes to e-commerce, according to Groleau, is that they don't make the experience exciting and dynamic. There's no emotion or story being told.
One of Groleau's backgrounds is consumer electronics, where he spent seven years, and he says that's a best-in-class category when it comes to online content. Mattresses, however, are a different ballgame. 
"We all should be striving for a bit more from a content perspective," he says. "I think this is an older legacy type industry and category, and with that sometimes people get trapped in one viewpoint of selling through a store. But if you're going to do e-commerce you have to be able to sort of pick that story, reach that emotion — and that's only through dynamic content and strong branding.
Groleau explains that a common misconception among consumers when it comes to e-commerce is that they might be stuck with something, and that's something the industry needs to make a point of challenging.
"I would like to see that point of friction go away from the category and industry because all the folks who are doing this e-commerce omnichannel are kind of allowing for that right now," he says. "But they have to fix the friction point in order to get consumers over the fear of getting something they don't like."
With the rapid pace that e-commerce picked up speed over the past 10 years, will that continue to accelerate in the future? 
"We saw something interesting over the last few years," Groleau explains. "Covid created a huge internet bubble across everything, not just mattresses. Consumer spending habits, whether it's brick-and-mortar or online, have started to normalize. In some cases, we've seen declines in online sales for certain products. In some cases, major declines. At this point, we are starting to see more of an increase in online market share — that's certainly the case at Kingsdown. We're starting to see it in the more traditional areas of mattresses that are not just the boxed beds but premium models."
He says the want for premium online products is expanding, and it's an opportunity for savvy manufacturers and retailers to elevate themselves. 
"We've met with a number of retailers at markets and events that have all said they're seeing premium lines as an opportunity to grow in this space and be more profitable —  because it's not a big secret that the lower price point boxed game isn't a profitable situation for everybody. First and foremost, we make quality products, and that's the bread and butter of our organization. If you don't have that, I think you're going to be challenged in the coming years to be able to keep up the pace and keep yourself whole."