Restonic Mattress Corporation has expanded its Caribbean territory for long-time licensee Advance Foam in Trinidad and Tobago. Currently well-established in French & Dutch Guyana, Venezuela, Martinique, Curacao, the group will begin to introduce the Restonic brand to the Dominican Republic, one of the fastest-growing economies in Latin America. 
"We're excited to meet the sleep needs of a new customer base with this development of our partnership with Advance Foam," says Laurie Tokarz, President and CEO of Restonic Mattress Corporation. "Our successful, multi-year partnership with Advance Foam is strategically moving toward to a shared future of delivering sleep solutions to the people of several Caribbean countries."
Advance Foam, a family-owned business, celebrated their 30th anniversary in 2021. The company employs more than 350 people and is the largest mattress producer in the Caribbean. Their 250,000 sq ft facility is located on 12 acres of land in the lush area of Orange Grove Estate Tacarigua Trinidad with an additional 6 acres of adjacent land earmarked for future development.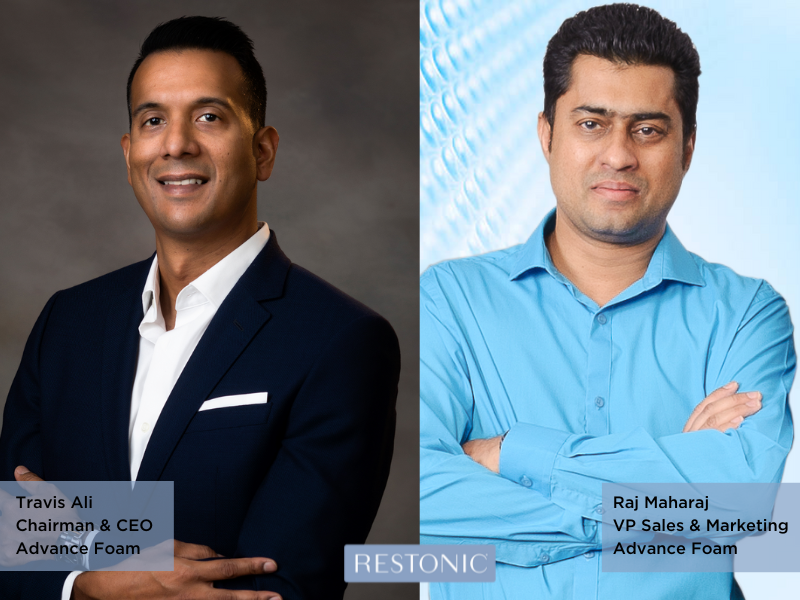 As part of this expansion in the Dominican Republic, hospitality will be a strong focus with Raj Maharaj, vice president sales and marketing, who works closely with retailers, distributors and hotels.
"We're looking forward to engaging Dominicans in the conversation of how a Restonic mattress can lead to better a better night's sleep, improved health and a happier, longer life," says Travis Ali, chairman and CEO of Advance Foam. "We appreciate the unwavering dedication and support Restonic provides for its international licensees and look forward to continued collaborative efforts in this new region." 
Tokarz adds, "Restonic's growing presence in the Caribbean signifies the company's mission to provide exceptional sleep experiences to consumers around the world. With this expansion and recent renewals of long-time licensees in Mexico, Brazil and Ecuador, Restonic is poised to continue to make a positive impact on the sleep industry in new and emerging markets around the world."