Avocado Green Mattress recently opened the doors to its newest experience center in Boulder. The store showcases Avocado's award-winning natural, eco-luxury mattresses and furniture, as well as loungewear from its sustainable sleepwear line and clean skin + body products.
"We are extremely excited to be opening this new showroom," says Avocado Vice President of Retail Brett Thornton. "We've developed a unique shopping experience that is unlike anything in our industry. The Boulder space will carry on the same tradition of our other locations: an inspiring retail space where customers can relax and learn more about Avocado Green Brands."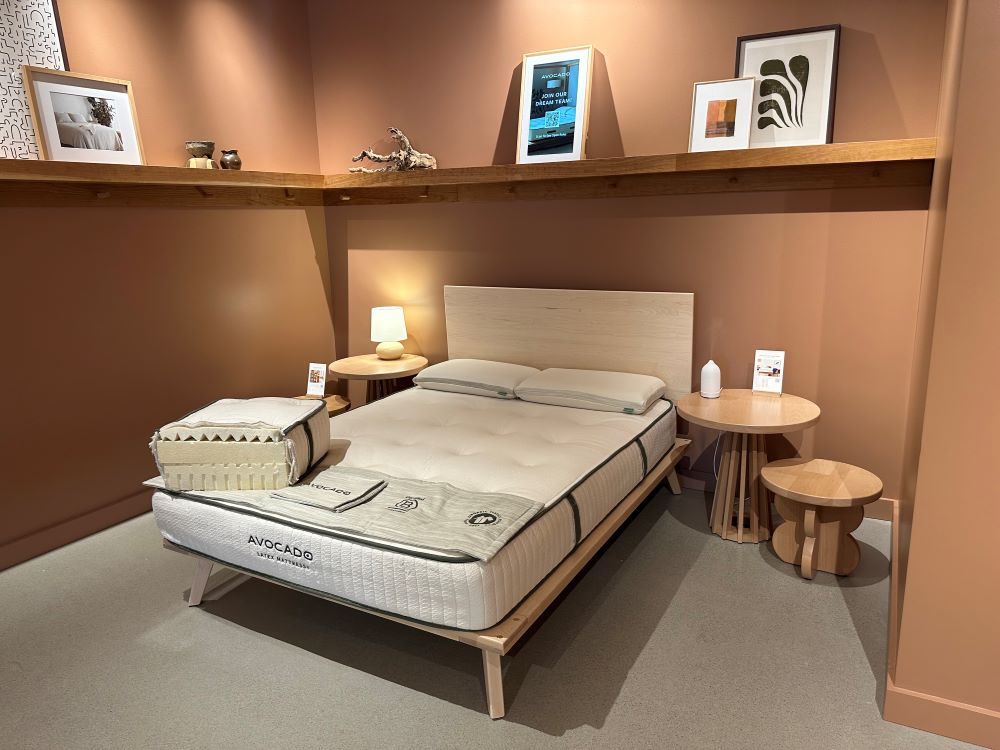 Store manager Makenna Hannum said on Labor Day that the store has been very busy over the long weekend. "I think it took people a little while to know we were here, but now they have found us and it's been really good," she says.
The brand does things a bit differently when it comes to the retail experience. Because nobody is on commission at the store, the company says guests have no pressure to buy. Avocado's knowledgeable team is on hand to explain the nuances of the brand's natural and organic materials. The team encourages guests to spread out on organic mattresses and toppers, rest their heads on luxurious pillows and touch the textured, reclaimed wood furniture.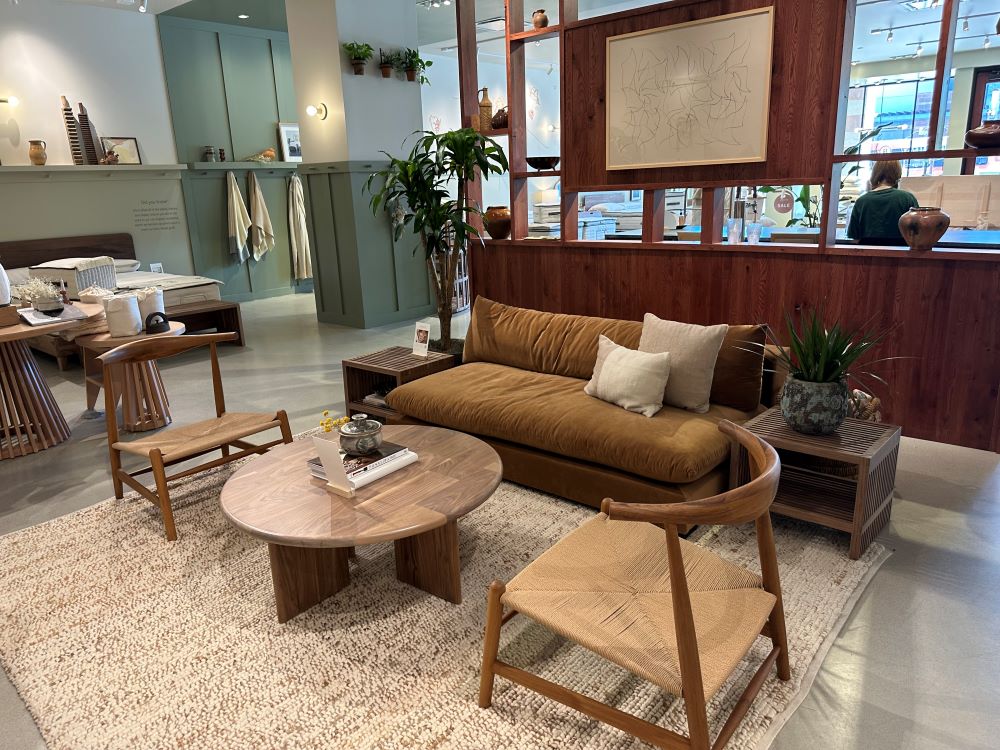 Avocado crafted all of the tables, shelves and display fixtures in the store in their Los Angeles woodshop, where they harness upcycled wood to meet their Zero Waste goals. Avocado tiled the floor with tile from Fireclay — a fellow Certified B Corp — and artist Leah Pantéa created a bespoke mural that depicts Avocado's "farm-to-mattress" material sourcing concept.
"We wanted to create a space that reflected the regional Boulder vibe while representing Avocado's values," says Joanna Harrison, Avocado's director of interior design. "The result is a warm, homey, chaletlike space with rustic Western touches."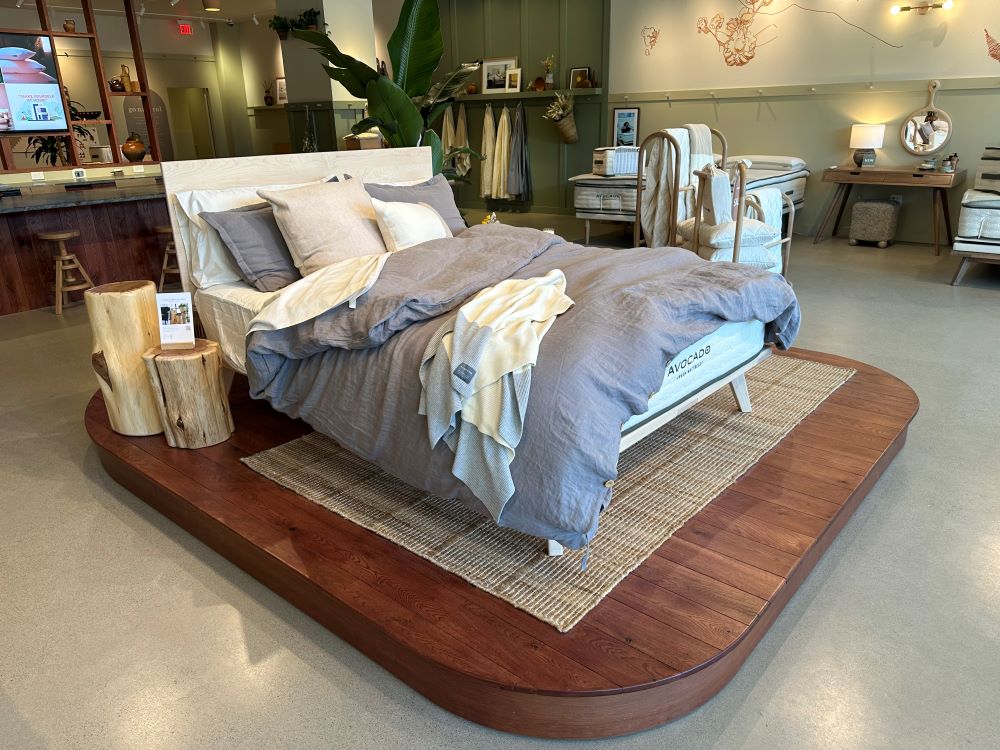 As part of Avocado's commitment to 1% For the Planet, Avocado donates 1% of all its revenue to vetted nonprofits. And as a climate-neutral certified brand, Avocado reduces its footprint, offsets its scope 1, 2 and 3 emissions, and advocates for legislation that will help fight the climate crisis.