Since becoming a Bedding Industries of America (BIA) licensee in 2015, Heritage Sleep Concepts, a 100-year-old, fifth generation mattress manufacturer, has more than doubled its account base, moved into a new 120,000-square-foot facility, and purchased virtually all-new machinery – expanding its reach to servicing six states with BIA-branded products.
"BIA's Eclipse and Eastman House are such amazing brands that even though we started from scratch in our territory eight years ago, retailers were excited to have our products on their floors. The certifications that the brands carry certainly helped in attracting the dealers and their shoppers. The result is that in less than a decade together, we have more than doubled our account base and expanded our business into six surrounding states, said Frankie Beck, Heritage Sleep owner.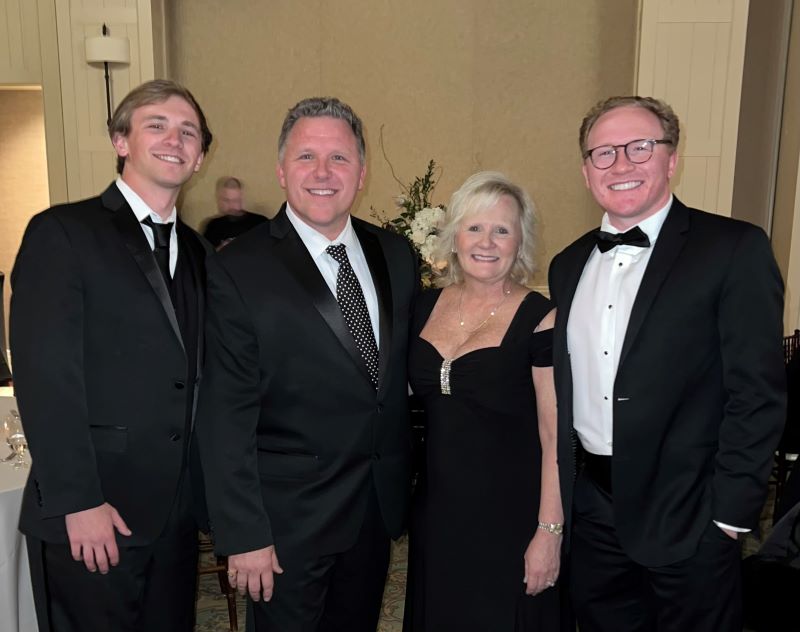 "When Terry approached me asking to become a licensee of our Eclipse and Eastman House, I was very pleased to be able to help. Through our brands' high-quality specifications and certifications, we are able to help licensees like Heritage Sleep grow and prosper. Seeing Heritage Sleep thrive has been extremely fulfilling and confirms how working together to achieve our mutual goals can truly drive progress," said BIA CEO Stuart Carlitz.
Among the dealers it has helped increase average unit selling price (AUSP) with BIA branded products is Ashton Furniture located in Georgia and MattressMax in Alabama – both of which have added more than 10 new Eclipse and Hemingway models, as well as Heritage Sleep mattresses. In an effort to expand their bedding offerings on the floor, Heritage Sleep is providing these retailers with luxury mattresses that allow for a higher margin, makes the company more profitable, and pushes more cash flow into their bedding departments.
Sanford Mattress was launched in 1918 by J.H. Sanford to serve his community of Rome, Georgia. Sanford was known for making mattresses out of his basement and selling his products door-to-door. Sanford's son, Claude, would take over in the 1940's, and later teach his son in law, Terry Spears, how to make mattresses. Terry went on to start Spears Mattress in 1971 and under Spears leadership, Spears Mattress was considered a powerhouse, and went from being a local to national company before the end of the 1900s, before selling to new owners in 2006. Spears eventually went back in business in 2015 and was tasked with rebuilding from scratch.
As Spears made his move towards opening up shop as Heritage Sleep, he approached Carlitz, who is credited with helping the company regain its footing in the industry, largely through the introduction of Eclipse and Eastman House mattresses in the region and its later involvement in the Saatva manufacturing network. In February of 2015, the first three BIA-branded mattresses came down the mattress line in Heritage Sleep's facility. The company, currently owned by Spears' son-in-law Frankie Beck, manufactures Eclipse, Eastman House, Chittenden & Eastman, and Hemingway-branded products, and services multiple of the top 100 retailers in the country.