Purple Innovation reported decreases in net revenues for the second quarter and second half ended June 30.
Second-quarter net revenues totaled $120.9 million, down 16.1% compared to the $144.1 million reported the same period last year. The company said that wholesale revenue fell 15.5% and direct-to-consumer revenue decreased 16.6%.
The company said the decrease was due to "softening demand for home-related products, inflationary pressure on consumer spending, forward buying of consumers in recent years, industry-standard price reductions on the sell-in of new mattress and adjustable base floor models to wholesale partners, and increased discounting of discontinued models sold through our DTC channels."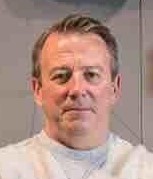 It noted that DTC revenues declined because of lower e-commerce revenue, partially offset by growth in Purple retail showroom revenue, which was driven by the addition of 16 showrooms over the previous 12 months.
For the full first half, revenues totaled $230.24 million, down 19.8% from the $287.3 million in revenues reported during the first half of 2022.
The company also reported a second-quarter net loss of $37.66 million, or 36 cents per share, compared to a net loss of $8.4 million, or 10 cents per share, the same period last year. For the full first half, its net loss was $61.1 million, or 60 cents per share, compared to the $22 million, or 29 cents per share, reported during the first half of 2022.
Meanwhile, the company said its gross margin decreased 210 basis points to 31.8% compared to 33.9% during the second quarter of 2022. Excluding discounts and transitional costs associated with its new product transition, second-quarter adjusted gross margin was 38.6%.
Operating expenses during the quarter were $75.7 million, or 62.7% of revenues, compared to $60.9 million, or 42.3% of revenue, during the same period last year. Its advertising spend rose 6% to $20.1 million, compared to $18.9 million last year. These marketing expenses rose as the company launched its new premium and luxury products in May.
"This was an important quarter for Purple Innovation, marked by the largest product and brand refresh in the company's history as we introduced 11 all-new, innovative products supported by a more premium brand position," said CEO Rob DeMartini. "This new 'Path to Premium Sleep' strategy, while not immediately evident in our top-line results due to the mid-quarter timing of the launch and ongoing industrywide pressures, demonstrated several positive indications to reinforce that we have set the right course for the next stage of growth for the company. June, the first full month with our new product in-market, was the strongest month of 2023 with a revenue run rate up 18% to the first five months of the year, and we've seen that momentum continue into the third quarter. This budding momentum, along with the continued rollout of our new product with additional wholesale partners in the coming months, positions us to deliver improved results in the second half of the year."
Other highlights of the report were as follows:
+ The company reported cash and cash equivalents of $26.9 million as of June 30, compared to $41.8 million as of Dec. 31, 2022. The decrease was driven by $38.1 million in cash used in operations, $5.8 million in capital expenditures primarily related to additional investments made in the company's manufacturing facilities, and the repayment of the full $24.7 million outstanding on its term loan. It was partially offset by cash provided from net proceeds of $57.0 million received from its public offering completed in February 2023.
+ Inventories as of June 30 totaled $78.4 million, compared with $73.2 million as of Dec. 31, 2022.
+ EBITDA was ($31.3 million) compared to ($8 million).
+ Its adjusted net loss was $21.1 million, or 20 cents per share, compared to a loss of $8.8 million, or 11 cents per share, the same period last year.
+ On Aug. 7, the company also said it closed on a new debt facility consisting of a $25 million term loan with Callodine Commercial Finance and an ABL credit agreement led by Bank of Montreal that provides up to $50 million in financing. The company described this facility, which replaces Purple's prior credit agreement, as "less restrictive, including no minimum EBITDA requirement, allowing for more flexibility to invest in accelerating growth initiatives and increasing market share."