Restonic Mattress Corporation is celebrating Stylution on the occasion of its 50th anniversary — a significant milestone it says is a testament to Jack Chen and Stylution's unwavering commitment to excellence and innovation in the Chinese bedding industry.
"We extend our heartfelt congratulations to Stylution on reaching this remarkable 50th-anniversary milestone," says Laurie Tokarz, President of Restonic Mattress Corporation. "The visionary leadership and unwavering dedication of Jack and the entire Stylution team have been instrumental in their success. We're honored to have them as esteemed partners and look forward to many more years of shared success and collaboration."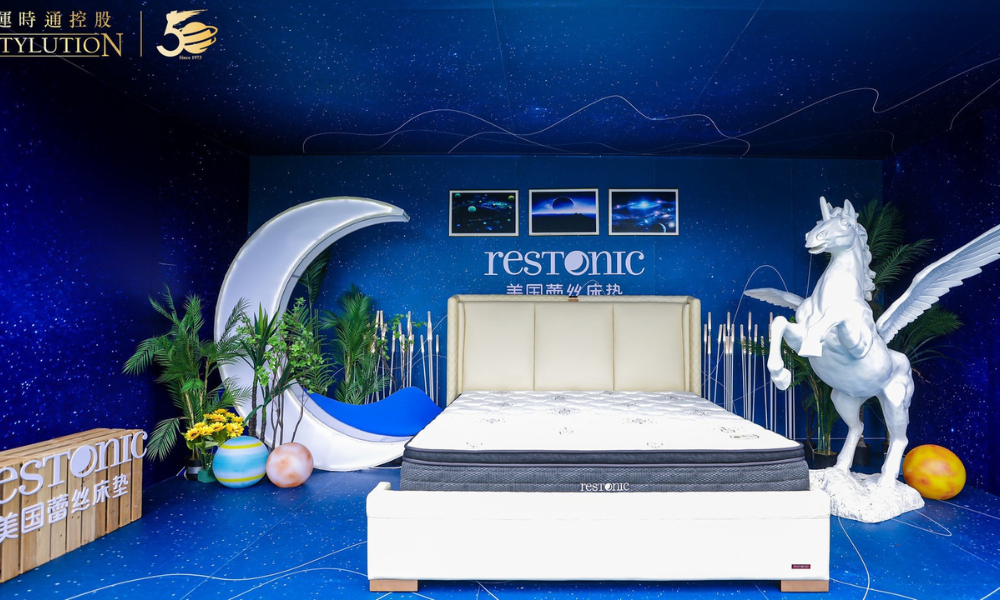 Stylution celebrated their 50th anniversary with an extravagant event involving members of government, retailers, partners, suppliers and Stylution employees. The event began with carnival-like festivities outside the Stylution factory and ended with an elaborate black-tie dinner and awards ceremony.
Since its inception in 1973, Stylution has navigated numerous economic challenges, embraced technological advancements and consistently adapted to evolving customer needs, earning a reputation for reliability, quality and customer satisfaction.
In 1975, they opened their first Restonic retail store, positioning Restonic as a trusted brand in the region. They now work with the largest furniture malls in many cities in China, including Red Star Macalline and Easy Home. In 2017, Stylution and Restonic entered into an exclusive, perpetual licensing agreement in China, Taiwan, Japan, Hong Kong, Singapore and Malaysia.
"I'm proud to celebrate Stylution's 50th anniversary, a milestone that reflects our unwavering dedication to excellence in the bedding industry," says Alex Chen, president of Stylution's overseas sales and production. "Our partnership with Restonic has been instrumental in our success and as we look to the future, we remain committed to delivering exceptional sleep solutions."