Compass Sleep Products has teamed with Mark's Mattress, a mattress and fireworks retailer in Indiana, Kentucky and Tennessee, to expand the retailer's private-label mattress program and offerings. 
"There was a particular section on our sales floor that was underperforming, so we brought in one promotional model, in three comfort levels, from Compass Sleep Products as a test locally. It performed so well, that in less than three months, we are now carrying that model in all 15 of our stores," says Cris Brunson, vice president of Mark's Mattress. "This was a prime motivation to expand our offerings with Compass."
Mark's Mattress prides itself on never wanting to sell the same products everyone else is selling. Instead, it works with manufacturers to build private-label beds according to their specifications, and then it markets them, alongside famous name brands, under its own Sleep Natural brand.
Compass Sleep Products models hit the key price points Mark's Mattress requested and did so with features and benefits not typically seen at promotional pricing. Mark's was impressed with the fact that Compass' offering was aggressive, and the beds have provided a demonstrable value on the sales floors.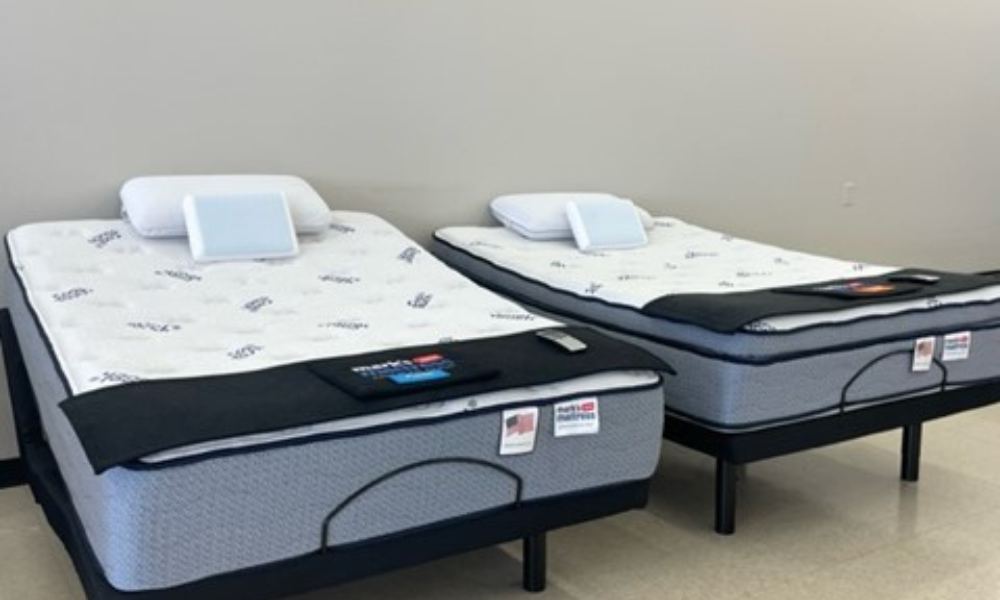 "When we were asked to create a mattress to fill the gap on their floor for mattresses in the $499 to $699 price range in queen size, we were more than up to the challenge," says Ricky Riley, CEO and general manager of Compass Sleep.
Offered in three comfort levels — firm, plush and pillowtop — the beds feature a 600-coil spring count with a foam-encased unit, a good-looking 12-and-a-half-inch profile, and a white cool-touch cover.
The beds did so well, "we're now introducing additional SKUs on Mark's floors, including a similar model with a gray border and a premium-quality, gray cool-touch cover, all of which is a brand-new look for us. Additionally, we're currently in the developmental stages of a new box-top mattress and three higher-end beds," Riley says.  
 While Mark's Mattress is located outside of Compass' four-state market, and some might view the retail format as somewhat unusual (the stores change temporarily each summer from mattresses to fireworks), Riley notes, "We're also a bit of an unusual manufacturer. With our own trucking company, we have the ability to stretch our arms farther and we're a little more diversified than most single-plant operations, giving us the ability to go places that others cannot. We also offer private-label programs at a much lower volume than our competitors, who typically require minimums of $750,000 to $1 million in business before they will commit. We're open to building our business in partnership with independent retailers like Mark's Mattress, making us the perfect partner to help make their private-label business boom."
Mark's, which originated as a fireworks store in 2000, over time, has incorporated mattresses into each of their 15 stores. Every summer, the unique retailer switches the mattress inventory over to fireworks, and once winter is on its way, the mattresses reappear. Its retail locations can carry up to 60 mattress models in its stores. Mark's Mattress also imports and manufactures adjustable bases, pillows and protectors. 
"For us, it's all about the features and benefits and what works best for our customers who want to save money," Brunson explains. "Consumers are not as brand conscious as many have long believed. Mainly, they are looking for quality, and we are enjoying tremendous success by demonstrating to our shoppers how our mattresses, developed just for us by companies like Compass, are comparable in quality to the big brand names and available for a fraction of the price."