Shifman Mattress Co. hosted a well-attended soiree recently to celebrate its 130 years in business and a new flagship showroom.
More than 75 guests including retailer partners, East Ward council member Michael Silva, Shifman Mattress associates, members of the Hammer family, which owns Shifman Mattress Co., and members of the media gathered to celebrate the milestone anniversary and new 4,000-square-foot showroom with its original wood floors and exposed brick overlooking the Passaic River.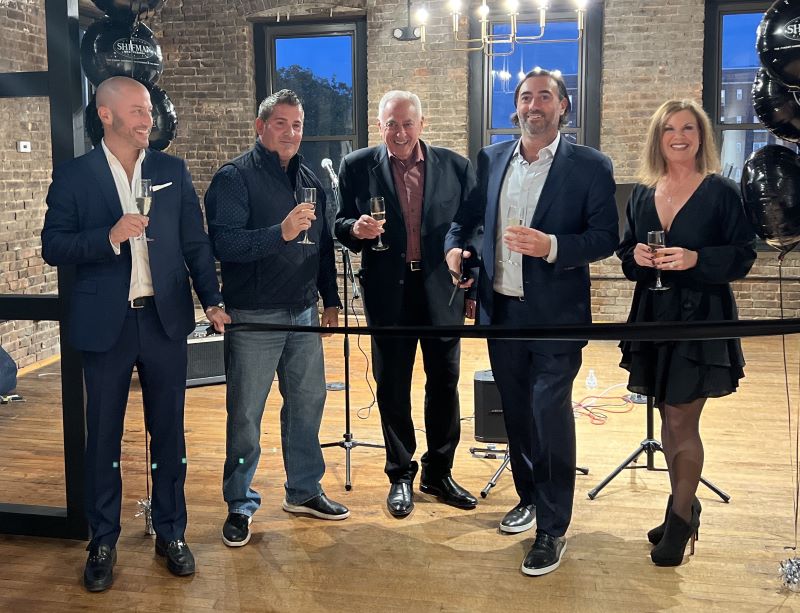 "This year marks our 130th anniversary," said Bill Hammer, president. "Quite a feat for any company. Standing here before you I am very proud to consider myself fifth generation of family leadership following three generations of Shifman family and my father's successful leadership for over 35 years."
Bill's father, Mike, purchased the business in 1985 from Shifman's third-generation owners. Bill joined the company in 1994 in a sales role and earned his way to being named president in 2008 after completing a major factory expansion that added 24,000 square feet and significantly increased production capacity. The flagship showroom at the 136-year-old factory was part of the strategic growth plan at that time.
Fifteen years and one day after that first ribbon-cutting, with scissors in one hand and a glass of champagne in the other, Bill Hammer cut the shiny, black ribbon on the Newark showroom. Alongside him were his father, Mike; councilman Michael Silva; Josh Sureksy, business development manager; and Alison Minella, marketing director.
Addressing the retail partners in attendance that evening, Mike said, "I feel very, very proud of what we have, and I thank you for giving it to us. You are really what has created that product. What we hear from you is what we do. I thank you very much."
Shifman retail partner of nearly 40 years and event guest Ed Christiansen of Brielle Furniture in Sea Girt, New Jersey, said, "Their commitment to quality is bar none; their customer service is top-notch. They're a great family-run business, and they're a huge part of our business now."
On behalf of Newark's mayor and city council, councilman Silva said, "I believe that legacy is such an important word, and I think it's an underrated word. It's important that [the Hammers] continue their legacy here in the city, and as councilman it's my responsibility to make sure that this building is here for longer than we are and to make sure that their name and their legacy continue in the city of Newark."