Purple Innovation has named Todd Vogensen as its new chief financial officer — replacing Bennett Nussbaum, who has been interim CFO since August 2021 — and Tricia McDermott as chief legal officer.
Vogensen will start Oct. 16, and McDermott will join the company Oct. 23, succeeding Casey McGarvey, who has held the position since the company's founding more than 30 years ago. McGarvey will transition to be an adviser to Purple's senior leadership team and McDermott as she takes on the new role.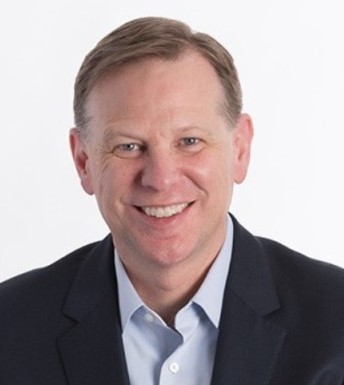 Vogensen comes to the company from Party City, where he was executive vice president and chief financial officer for the past three and a half years. Before that, he was with women's fashion brand Chico's FAS for about 10 and a half years, serving in roles such as chief financial officer and corporate secretary, senior vice president of finance, and vice president of investor relations and financial planning and strategy.
He also previously was vice president of finance, merchandising and marketing and corporate controller at Michaels Stores and before that was assistant corporate controller at Gap Inc. and director of finance at Flextronics.
In his new position, he reports to company CEO Rob DeMartini, who said he is pleased to welcome Vogensen to the senior leadership team, "where he will oversee our finance team and drive our path to premium sleep. Vogensen is an experienced leader who has deep skill in scaling organizations through thoughtful FP&A and a focus on organizational transformation."
McDermott's career spans a number of brands, including Perry Ellis International, Spectrum Brands and Office Depot. Most recently, she has led the legal team at Shoe Show as the specialty shoe retailer's chief legal and risk officer and corporate secretary.
"I am so excited to welcome Tricia McDermott to our senior leadership team where she will oversee our legal team and steer our legal operations," DeMartini says. "Tricia is an experienced leader who has deep skill in aligning legal strategy to a company's overall business goals. Her experience driving intellectual property on a global scale is a great fit for Purple's plans for growth."
DeMartini also acknowledged McGarvey's contributions to the company's growth.
"Casey has deep knowledge of this company and has expertly steered its legal strategy through our earliest stages of growth, building the legal function from the ground up," he says. "Casey recognized the value of our GelFlex Grid technology and has protected our unique innovations as the company and our sales have grown. We appreciate his deep connection to the company's mission and commitment to our team and its evolution."