When times are tough for retailers, what can they do?
There are so many options, from spending more on advertising to cutting costs and drastically targeting low/high price points. But one of the best ways retailers can do this, according Chris Taheny, DreamFit's senior vice president of sales, is by increasing the focus on accessories.
During a Nationwide Learning Acadamy panel, Taheny offered a few ways retailers can get started:
Assess your current program. Are you offering all three top-of-bed accessories categories — sheets, mattress protectors and pillows? If so, that's great, but your program has to reflect the excitement you want for your store. A boring and cheap accessories section is not going to entice customers. But a clever display that allows customers to choose comfort type, colors and types of accessories will catch their attention.
Who are you buying from? Tahney said that a company with a key focus on accessories is important to find. Buying out of convenience, or based on lowest price, margin or perceived extra value is not going to cut it. Plus, he adds that even with lower margins, if the goods sold are at a higher price a retailer can end up making more profit.
Is your retail presentation exciting for the sales associate? It's much easier to sell something when you're excited about it, so talking to your sales associates about the need for top-of-bed products and how they can help customers get better sleep is crucial.
Regardless of how a retailer chooses to pivot after the assessment, Taheny said that increasing your focus on accessories can help retailers be successful.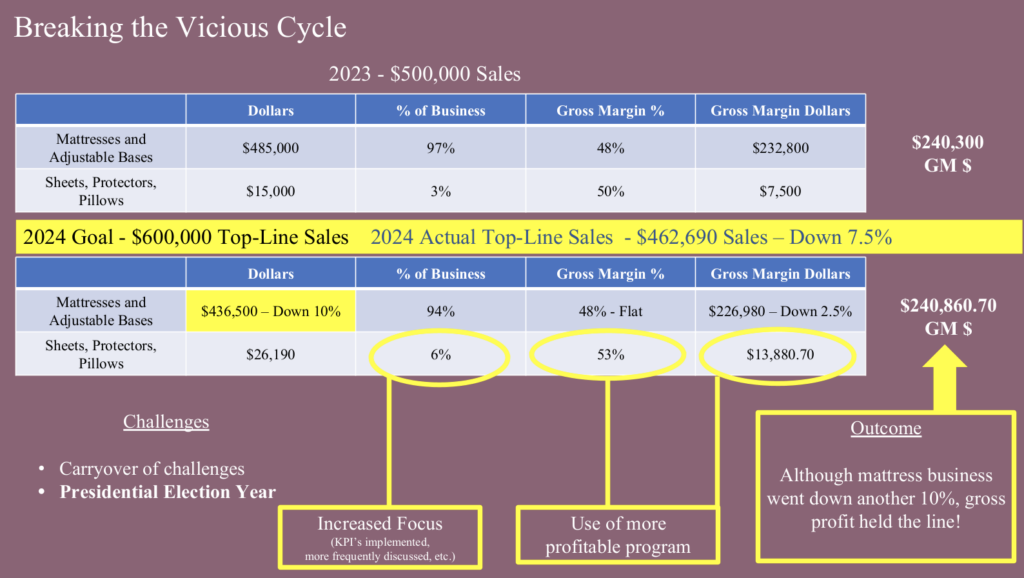 First, he says to change your mindset around these products to position them as essentials and not add-ons. Treat your sleep essentials program like one of your Top 3 mattress slots and set goals to track your AUSP or attachment rate.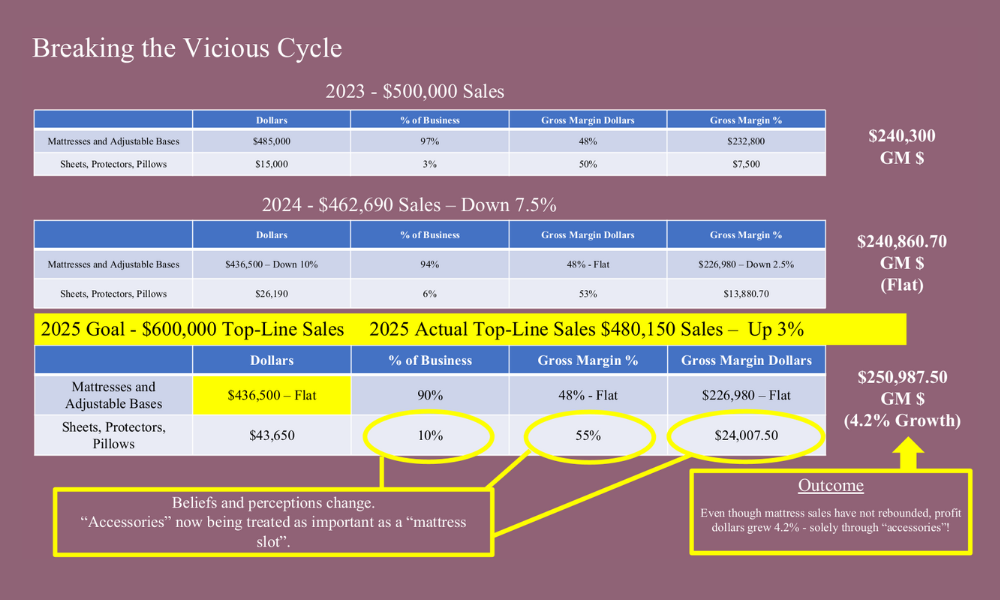 It's also helpful to designate a captain for these efforts that can share performance stats, lead practice skills and training, and provide inspiration to the team during staff meetings.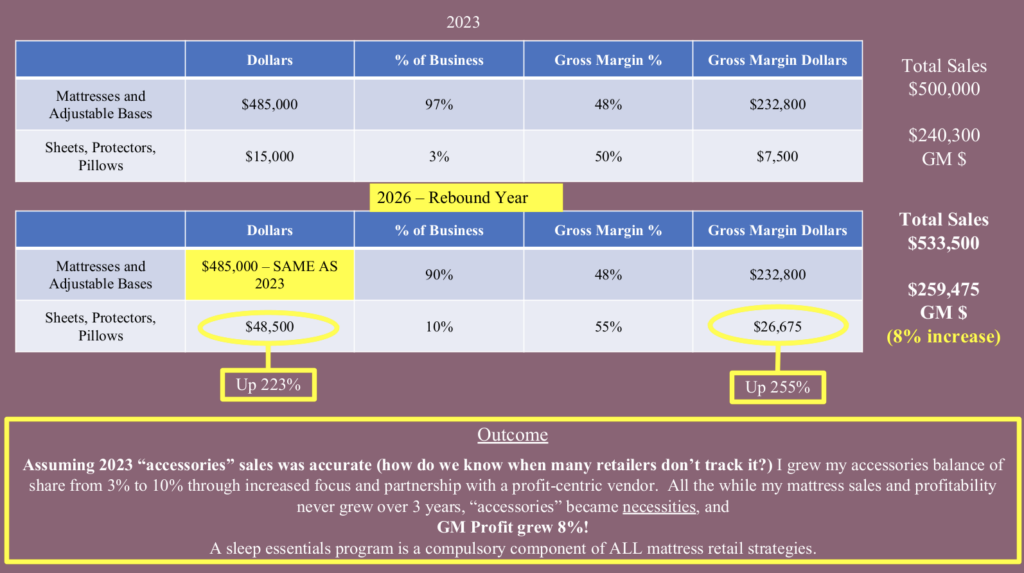 Overall, Taheny said you want a program that yields the most profit and offers excitement provided by dedicated sleep experts. He explains that if a retailer's sales are down, focusing on accessories can not only make up for lost sales, but it can also incrementally make retailers more money year over year.