Mattress Concierge has supplied around 300 Classic Plush mattresses to two of Mercer's properties in Long Beach Island, Spray Beach Oceanfront Hotel and The Boulevard Hotel, and Manasota Key Resort in Florida. The supplier's mattresses make up the entirety of these properties.
"Mercer Management is a growing organization and an incredible pleasure to work with," says Mattress Concierge Managing Director Rob Richards. "When we supplied mattresses to The Boatyard during the pandemic, Mercer was able to see how little we were affected during the pandemic compared to other suppliers. We demonstrated our reliability and since its visitors enjoy our Classic Plush mattresses so much, the company considers the mattress its brand standard. We are thrilled to be their exclusive partner."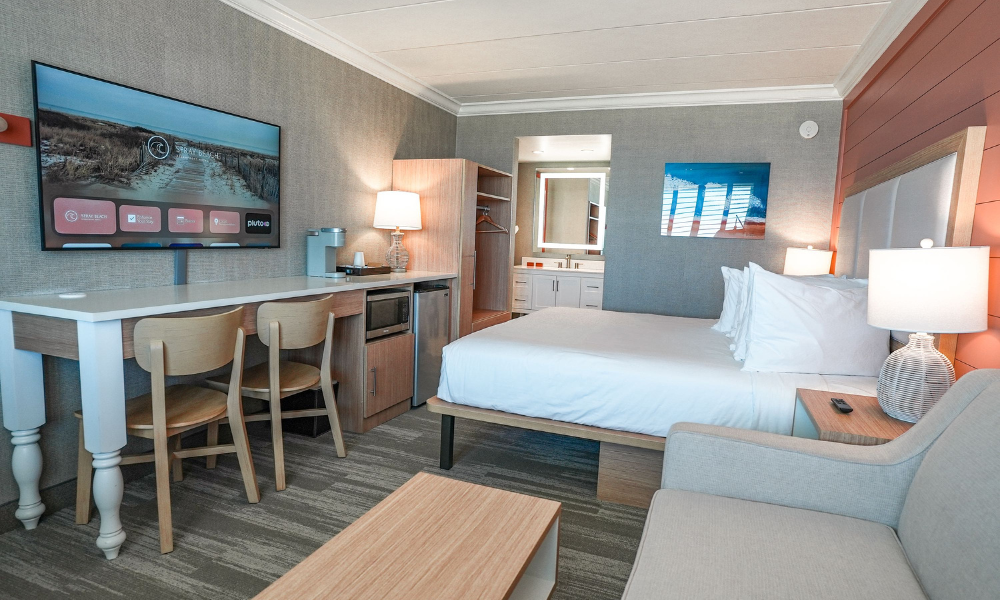 The Classic Plush mattresses are made exclusively with CertiPUR-US high resiliency super firm and soft foam, a deep-quilted panel with cotton fiber, a beautiful stretch knit fabric and upholstery grade ticking. The mattress utilizes Leggett & Platt's top-of-the-line innerspring system to ensure the durability and lifespan of the bed — something that Richards believes is incredibly important in hospitality mattresses. 
"We reached out to Mattress Concierge to supply mattresses to our Hotel LBI property because we wanted luxurious mattresses that were comfortable and durable," says Meghan Jacobs, director of design for Mercer Management. "We realize the importance of ensuring our guests sleep well whenever they stay at our properties. We have had the company outfit many of our other properties since then. Rob is wonderful to work with and the products speak for themselves – we even receive calls from guests to inquire about where they can purchase the same mattress they slept on."