Fifth-generation family-run bedmaker Harrison Spinks has achieved two prestigious King's Awards for International Trade and Innovation, bringing the total number awarded to the company to seven. 
The luxury bed brand, which is active in the U.S., Canada and 13 European countries, plus Korea and Australia, secured the King's Award for International Trade for its continued focus on manufacturing premium, sustainable handmade beds in international markets.  
The award comes just weeks after the British bedmaker – which manufactures all its handmade 100% natural mattresses and beds in Yorkshire, England — made a significant six-figure investment in a new distribution center in Los Angeles — its first ever U.S. facility – which will stock four of its most popular British-made mattresses for clients across North America.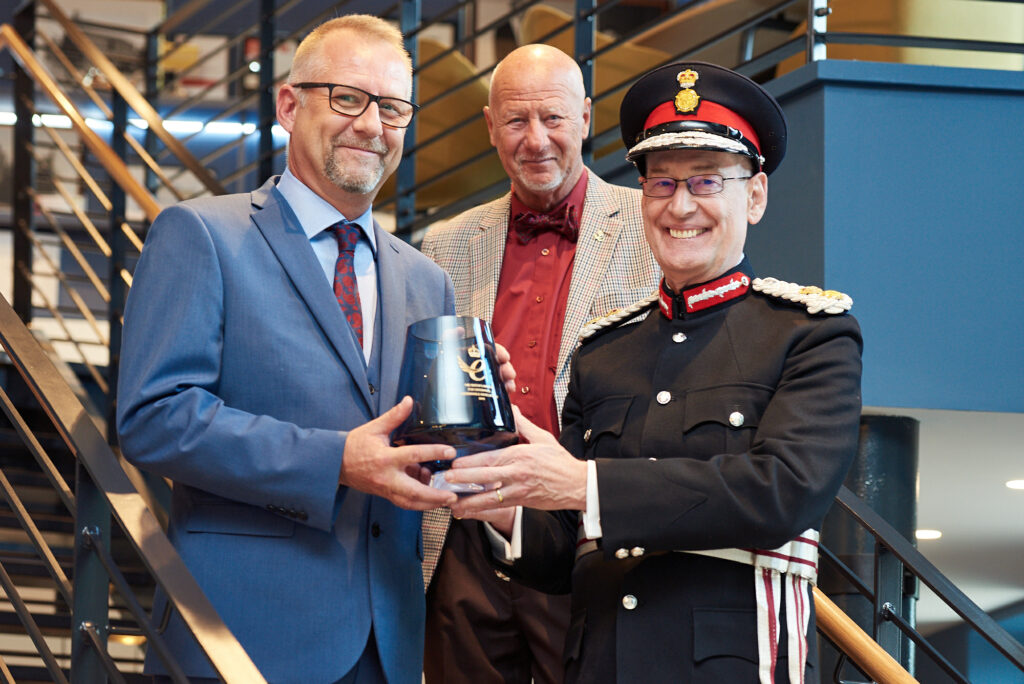 Harrison Spinks also secured the King's Award for Innovation because of its significant work as an industry leader in innovation and design, including its design and manufacturing of revolutionary glueless fine-wire pocket springs used in its 100% recyclable mattresses. 
Since its last award win in 2019 — the Queen's Award it holds for Sustainable Development — the business says it has made progressive leaps in innovation, developing and patenting new technology and design. To reach the goal of affordable, ecological luxury, it has focused on developing an innovative pocket-sprung mattress design, leading the way in which it transforms raw materials into world-leading innovation.  
Simon Spinks, chairman of Harrison Spinks, says: "It's is a huge honor to be recognized with two inaugural King's Awards this year," adding that these awards are a reflection of "the hard work the team has delivered, ensuring we are constantly championing innovation and high-quality, sustainable design. "
"From an international trade perspective, we're proud that our British values of sustainable innovation and quality have truly set us up for success in a global marketplace," he continues. "Our recently opened LA facility is incredibly significant within our business plan, as it ensures our brand is much stronger within the country and more competitive, as customers can now have premium comfort with less wait times. We're excited to open more distribution centers as we continue to grow our independent retailer offering within the USA and Canada."
The two King's Awards follow a standout year for the company which saw it awarded Bed Manufacturer of the Year at the 2022-23 National Bed Federation Awards as well as becoming C2C accredited, a process which verifies products are safe, sustainable and ethically sourced, and consists of a rigorous, 18-month third-party product certification program. 
The King's Awards for Enterprise was previously known as The Queen's Awards for Enterprise, and the new name reflects His Majesty the King's desire to continue the legacy of HM Queen Elizabeth II's by recognizing outstanding U.K. businesses.
The award program, now in its 57th year, is the most prestigious business award in the country, with successful businesses able to use the esteemed King's Awards Emblem for the next five years.