What's happening: Scott Brothers Global and Restonic will be continuing their partnership — which started in 2018 with the launch of Scott Living by Restonic mattresses and later Drew & Jonathan Home mattresses — thanks to a newly inked partnership contract.
Why it matters: To celebrate five years of partnership, the brands are introducing a Scott Living by Restonic Anniversary Collection. It's designed to position a restful and rejuvenating sleep which is at the heart of a strong and healthy life, while being available at an economical price. Adjustable base friendly, the mattresses are available in multiple comfort choices with a starting price of $799(Q).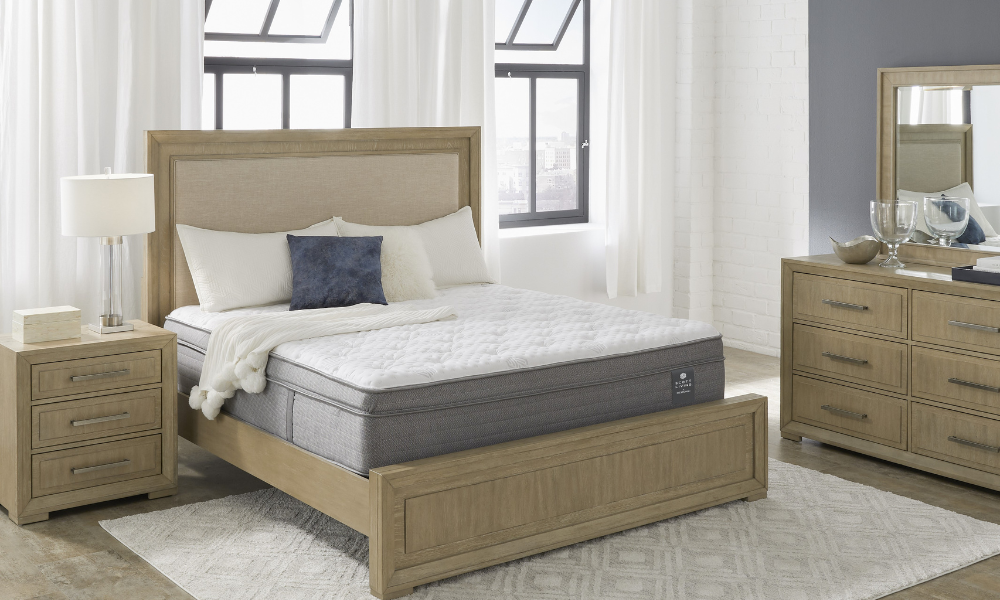 "Our partnership with Restonic is extremely collaborative throughout the design process, and it's so rewarding to know our combined expertise allows us to create products focused on improving people's health through better sleep," says Jonathan Scott.
With a nod to SBG's successful licensing program, Restonic will be showcasing the Scott Living mattress collection in Hooker Furnishings' HMI Group High Point showroom at 220 Elm. HMI Group is SBG's licensing partner for bedroom and dining room furniture. The collection will be available for viewing during pre-market and market.
"At Scott Brothers Global, we're always working to improve the lives of our customers by creating products driven by our brand's values. We're lucky to share this goal with Restonic, who, like us, value the power of a strong brand story. Throughout our partnership, Restonic has encouraged us to collaborate on everything from mattress design to storytelling to ensure a seamless customer journey," addd Drew Scott.