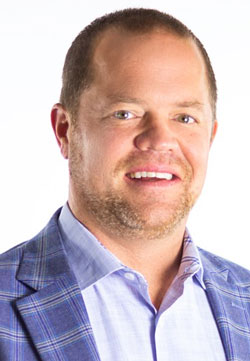 What's happening: Paramount Sleep Company has hired Chuck Thrift as its new director of hospitality, and he will oversee the development and implementation of a comprehensive commercial business strategy that includes hospitality, resort, boutique hotels, interior design, and special government projects. 
Why it matters: Thrift comes to Paramount with nearly 20 years of experience in the mattress and hospitality industries, having held sales positions with Serta and Thomasville / Drexel Heritage Contract Furnishings as well as several interior design and procurement firms. At Tempur-Sealy, he served as a regional director of sales in the South and Southeast. Most recently he was vice president of sales for Distinctive Hospitality Design. 
Originally from High Point, North Carolina, Thrift now resides just outside of Myrtle Beach, South Carolina. In addition to spending time with his wife and three children, he coaches youth sports, is an avid golfer, and is a member of F3 Nation, a male leadership group built around fitness, fellowship, and faith.