Purple Innovation is launching two new adjustable smart bases — the Premium and Premium Plus Smart Bases — that the company says customize the sleep experience with adjustable features are easily controlled from the Purple Smart Base app and wireless remote.
"Our new adjustable bases make deep sleep effortless and are the ideal complement to Purple mattresses," says Jeff Hutchings, Chief Innovation Officer at Purple. "We are introducing new innovations focusing on sleep as part of a healthy lifestyle. The Premium and Premium Plus smart bases include presets that signal sleep and optimize comfort, reduce snoring, and offer lumbar support and massage, all controlled from the convenience of a mobile app.  We know that when you sleep better, you feel better, and Purple Adjustable Smart Bases make waking up well-rested, simple."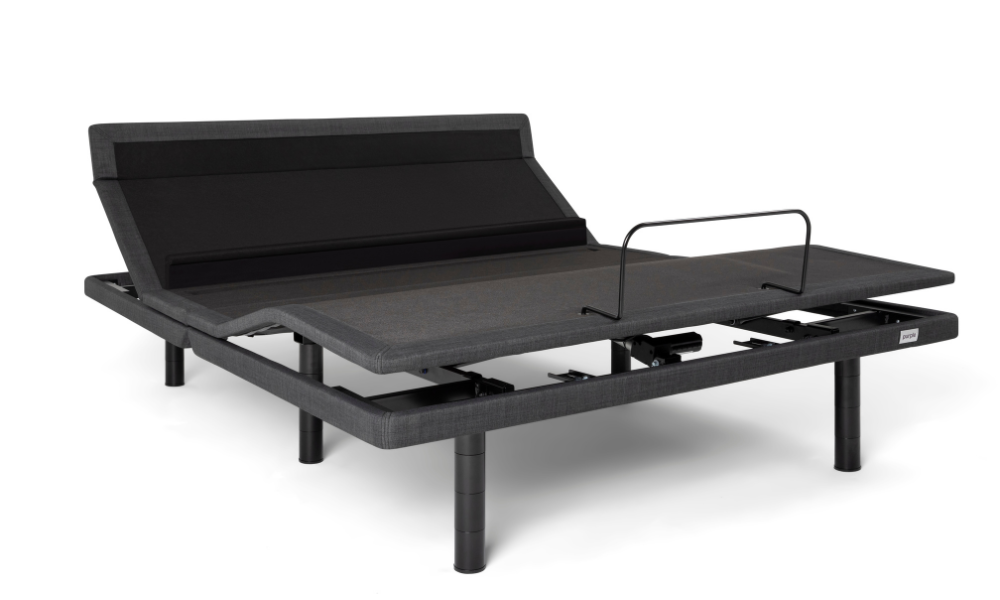 Premium Smart Base features:
– Wireless Remote Control and Mobile App Control: features built-in presets
– One Touch App Preset: from base position to sleep-ready flat position with one touch
– Zero-Gravity® Preset: adjusts legs higher than the heart to help relieve pressure off the lower back and promote circulation
– Anti-snore Preset: enables a more peaceful slumber with improved breathing and reduced sleep interruptions
– Lounge Preset: cradled comfort for reading, watching TV, or working from bed
– Adjustable Height Legs: fits within most bed frames
– Zero Clearance: use without legs on slatted or solid platform frames. Fits within most bed frames.
The Premium Smart Base is available in Twin XL priced at $995, Queen at $1,195, King/California King at $1,595
Premium Plus Smart Base features:
– Pillow Tilt: adjustable support for more comfortable positions
– Lumbar Support: targeted support to reduce strain and tension on the lower back for ultimate comfort
– Head and Foot Massage: three intensities for soothing relaxation
– Three Customizable Memory Settings: for the perfect level of comfort
– Motion-activated under-bed lighting: for nighttime illumination
The Premium Plus Smart Base is available in Twin XL priced at $1,595, Queen at $1,895, and King/CalKing at $2,595.