What's happening: More than 1,000 independent retail businesses descended upon the Gaylord Texan in Dallas, March 25-28, to experience the education, buying and networking opportunities offered at Nationwide Marketing Group's PrimeTime show.
"While we can all look at the economic landscape and see the direction that the fed is heading and how consumers will react, the reality is the path forward is unknown," says Nationwide CEO Tom Hickman. "With all of the variables facing the independent retail channel today, it's clear that building, growing and nurturing the customer experience is not just the most practical path forward. It's also the most impactful."
Why it matters: Themed around the idea of being "Customer Obsessed," the 60th edition of PrimeTime armed retailers with the ideas and tools they need to provide a top-notch in-store and digital experience for their customers every single day.
Attendees had multiple opportunities throughout the show to hear directly from their peers, including during a panel discussion that took place on the keynote stage. That conversation, which featured Queen City Audio Video & Appliances, Boston FAM, Snooze Mattress Company and Sherman's, tackled topics including delivery and installation, company culture, employee training and more.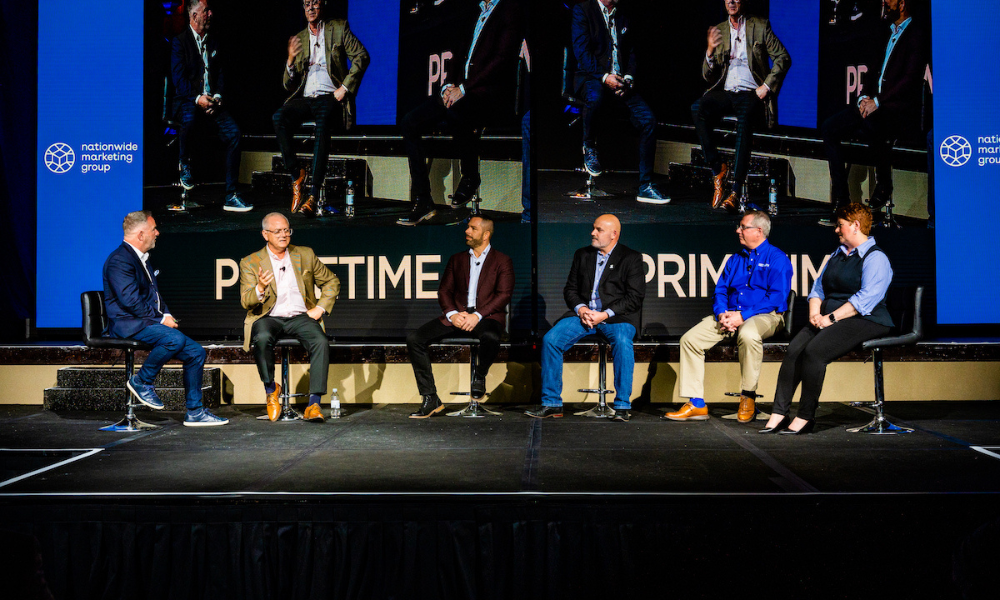 In addition, retailers took advantage of a full slate of Nationwide Learning Academy sessions that covered over a dozen different business tracks, including leadership, digital marketing, social media, human resources, merchandising, training and more. In total, PrimeTime featured 92 NLA classes that racked up more than 4,100 session attendees. This show also featured 17 vendor-led classes.
PrimeTime once again featured myriad opportunities for Nationwide members to secure exclusive deals and Cash Back opportunities on products and services from vendor partners who were in attendance. Members packed the PrimeTime Palooza room on Sunday evening to take advantage of limited-time, limited-quantity offers during the 90-minute buying frenzy.
Those deals spilled over into the next two days of the PrimeTime Expo, which featured more than 190 exhibitors that filled over 180,000 square feet of exhibit space. During the Expo, dealers were able to get up close with product, place orders and sign up for services right on the show floor.
In between the buying and education, PrimeTime attendees had several opportunities to get together and network while having some Texas-themed fun. The PrimeTime Retail Rodeo featured cowboy hat-fitting, live music, local cuisine and more.
And vendor partners in the PrimeTime Backyard made sure to keep visitors fed and relaxed with a wide selection of tasty bites that showcased their product to perfection and comfy furniture where they could sit back and unwind. The upgraded Nationwide Tiny Home was also on display in the Backyard — it's first PrimeTime appearance in over three years.
PrimeTime was also the site of several major announcements within the Nationwide network. The Home Technology Specialists Nationwide group announced it rebranded as Oasys Residential Technology Group. And Nationwide was honored with its ninth consecutive ENERGY STAR Partner of the Year – Sustained Excellence Award and 16th ENERGY STAR Partner of the Year Award overall.
Nationwide will now turn its attention to the 61st PrimeTime, scheduled to take place August 13-16 at the Music City Convention Center in downtown Nashville. Nationwide Members can visit www.nationwideprimetime.com to stay up to date on all the latest PrimeTime news.