What's happening: Bedgear partnered with Wichita Furniture & Mattress to unveil Bedgear's new in-store retail theater displays at the new store's grand opening in Wichita, Kansas, on May 16.
Why it matters: Retail theater displays, such as the interactive PillowID Finder, allow in-store shoppers to use a touchscreen to find their personally fitted pillow based on their body shape, temperature preference and sleep position. The Airflow Pedestal, which demonstrates the breathability of Bedgear's Performance pillows, will also be included in the retail theater.
"Boring retail is dead," says Bedgear founder and CEO Eugene Alletto. "Consumers want a fun, engaging and educational in-store experience which is why we are partnering with Wichita Furniture. We align on the same frame of mind and know we can overcome shopping for bedding as being looked on as an exhausting errand."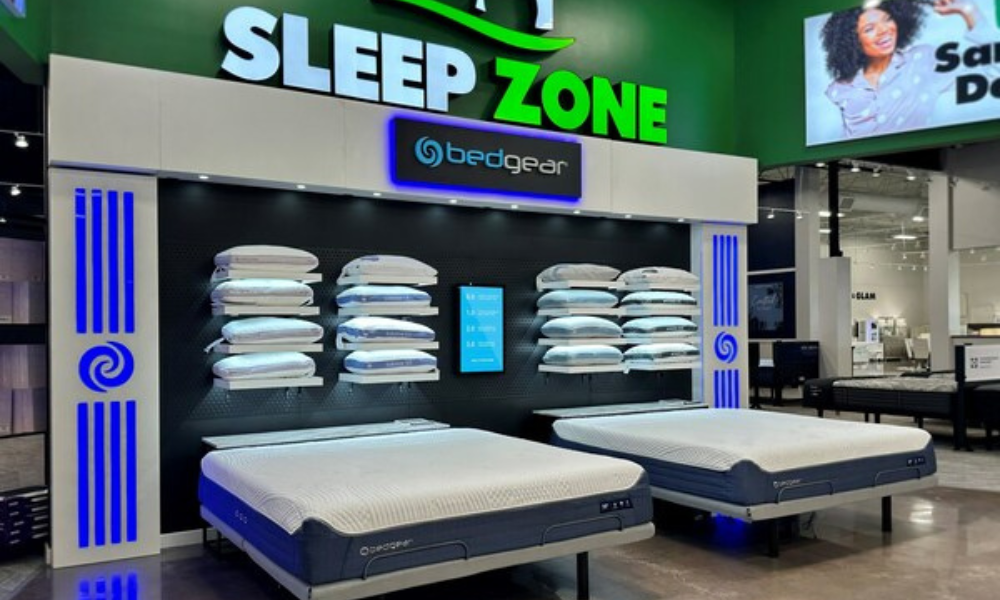 Wichita Furniture & Mattress will be carrying Bedgear's award-winning M3 Performance Mattress, pillows, sheets and mattress protectors as well as baby and kids bedding that all feature Bedgear's smart fabric technologies, such as moisture-wicking Dri-Tec, instant-cooling Ver-Tex and Air-X, which enhances airflow. The Storm Performance Pillow and Flow Performance Pillow are just a few of Bedgear's bestsellers with cutting-edge cooling technologies that are available at Wichita Furniture & Mattress.
"I played baseball throughout my college career, so I understand the importance of getting a good night's sleep because it helped me perform my best on the field," says Vice President Jordan Storey of Wichita Furniture & Mattress. "We are focused on incorporating new and innovative technologies, and that's why we partnered with Bedgear. Its Performance bedding reduces overheating and interrupted sleep so sleepers maximize their rest, allowing them to perform better throughout the day."