The annual Ante4Autism event has become renowned in the mattress industry because of the generous support of bedding companies and the fun environment organizer Doug Krinsky brings to the events.
Krinsky has built the event, now in its 15th year, into something he says he never believed could be so popular.
While City of Hope is the home furnishings industry's official charitable partner, Ante4Autism has dug out its own niche in the mattress industry and gathered the support of hundreds, including celebrities like American Idol's William Hung.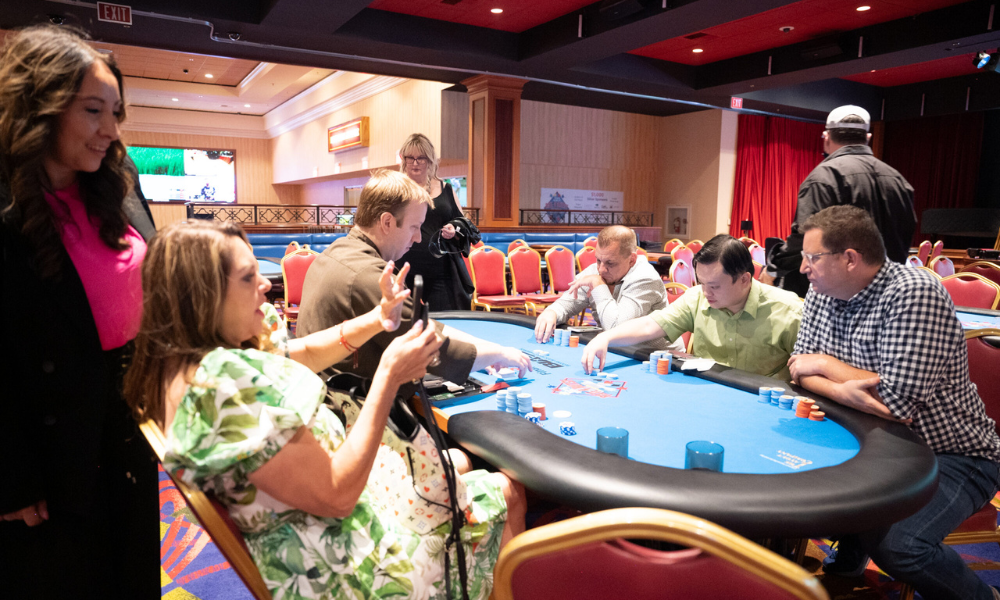 Many in the industry have seen press releases announcing new sponsors and players at the event, but not everyone knows the heartwarming tale behind the event — one that reminds our industry that by helping others can we can also help ourselves and our world.
The story goes way back to when Krinsky's now 25-year-old kids were a year and a half, and there were some unique things going on with his son Michael. The family went through about two and a half years' worth of testing to try and figure out what was going on and finally got the diagnosis that Michael was on the autism spectrum.
Autism is a broad term that is often used to describe anyone on the spectrum, but because it is a spectrum, autism differs from person to person.
"For us, it was sort of both sides of the coin relief," Kinskey says. "On one side, we were kind of shocked. And on the other, trying to figure out what this really means. So we set ourselves on a course when he was 4 to go through the Autism Center at Children's Hospital here in Columbus. And along that process, I learned that there are a lot of things that need to be done politically."
Krinsky says you have to be active with politicians to get services for families that can't afford them but deserve them. 
"I got on a little political run of contacting my state representative, my state senator, my U.S. congressmen, as well as the governor at the time, Bob Taft, to help the families that needed it. One notable accomplishment was a task force that Gov. Bob Taft set up at the time. I was appointed to it, and along with my state representative developed 43 initiatives within the task force, and many of those have been enacted."
The biggest of which, according to Krinsky, is the insurance coverage and scholarships they secured for kids on the spectrum that don't like their public schools and want to go elsewhere.
Krinsky also worked with Autism Speaks, an international organization that works with and helps people on the spectrum. After seeing how many families with children on the spectrum have struggled, he and his wife, Kelly, started a 501C3 and contacted some mattress industry colleagues to see if they would help support it.  
Several of them wanted to get involved, which was when Krinksy started a little poker tournament in Las Vegas during the furniture market there.
"It started with about 27 players and we raised about $6,200," Kinsky says. "That helped raise awareness, and over the years we've been very fortunate that folks like Leggett & Platt, Ashley Furniture, Brooklyn Bedding and many other companies in furniture and in the mattress world have come on board as sponsors have donated products or just donated money to be a sponsor."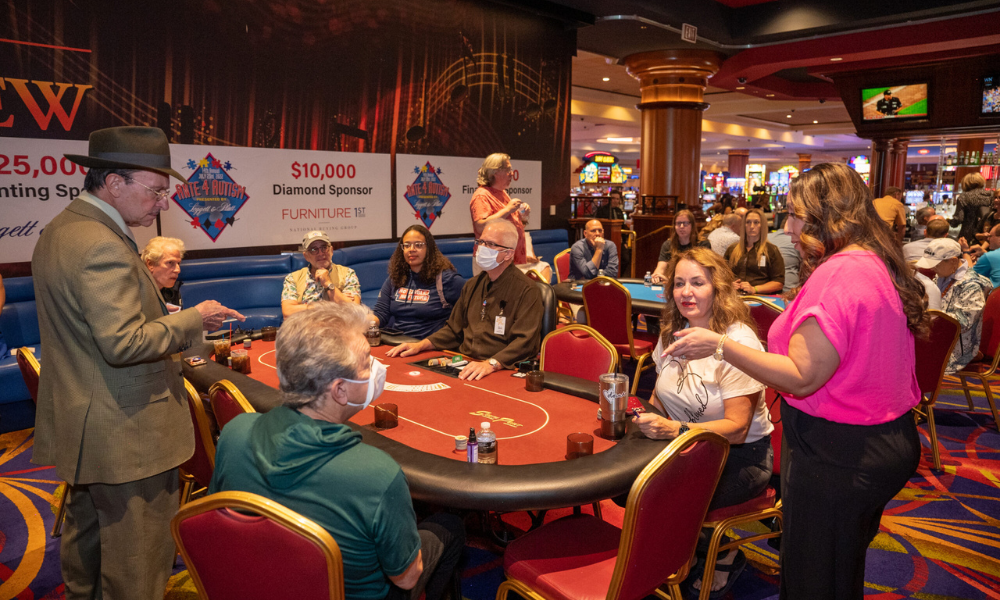 Krinsky says the event has created awareness within the industry, and now every year they divide all of the proceeds from the event into five buckets and give those out to five different charities each year.
"So we continue to give to two charities every year that we really believe in — Autism Speaks and the National Autism Association of Southeast Ohio," Krinsky says. "The other three autism charities rotate every year to different groups."
The event now has 11-12 co-hosts who nominate where they want to donate proceeds; the most it has raised is a whopping $158,000 — with 237 players at its peak.
"It has grown beyond our wildest dreams," Krinsky says. "We started from nothing and have created what we feel is a great event. It's a fun night and it's all for a great cause. The event itself is not heavily focused on the cause, but we make people aware — my son typically comes to the event and we typically have a couple of other adults on the autism spectrum there as well. So they get to see what autism is all about."
Industry sponsors of the 2023 event are Leggett & Platt Inc., Bedding Industries of America, Furniture First National Buying Group, 3Z Brands, Planned Furniture Promotions, Big Sandy Superstore, AP Auctions and Englander.
The next event will be held at 6:30 p.m. Saturday, July 29, at the South Point Hotel & Casino in Las Vegas. You can sign up online at Ante4autism.com.