Sometimes the best partnerships form when you least expect them.
That was the case for mattress retail training company Sleep Nerdz when semi-celebrity and sleep scientist Dr. Dan, aka Dr. Snooze, called asking Sleep Nerdz co-founder Andrew Carrington for help with a new sleep-tracking device powered by Sleep Space.
Carrington has extensive experience with sleep trackers and worked with a not-to-be-named company on one of the most popular sleep-tracking devices ever launched.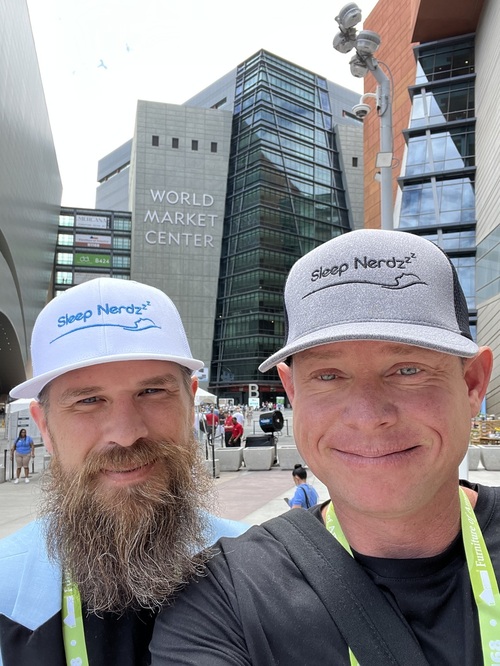 Dr. Dan received over $3 million in grants from the government for his research and creation of the tech — which can be downloaded to a phone as a simple app and has sleep studies to back up its benefits.
Sleep Nerdz took a look at the tech and found it not only to be useful, but "truly amazing." However, the hardware was "not what the Sleep Nerdz had envisioned for the sleep industry."
As they prepared to turn their back, Dr. Dan changed his plans and made the Sleep Nerdz an offer they couldn't refuse: private label Dr. Dan's tech into new adjustable bases being partnered with Sleep Nerdz and use these adjustables in the next round of clinical trials.
They accepted, and the sleep trackers can now also be sold separately under the Sleep Nerdz name and used with nearly any adjustable base or mattress.
As of last week, sleep company R.E.S.T is integrating the sleep tech into all of its adjustable bases.
"The Sleep Nerdz have state-of-the-art and cutting-edge technology that will allow every bed to be a smart bed," says Paris Fealy, CEO at R.E.S.T. "It's a natural fit for our company, since R.E.S.T. is dedicated to finding innovations that enhance sleep for our customers."
"We figured out that for a ridiculously low price, a retailer could have a sleep tracking device with every mattress they sell," Sleep Nerdz co-owner Keith Messenger explains. "We sell the retailer bulk subscription codes that they then pass on to their customers for a year's subscription to the sleep tracker."
Messenger also mentions that it's a good thing to use when retailers walk customers because they can hand off a card with a QR code on it and give them a free 30-day trial.
"We believe the be-back conversion rate on that card could be fantastic. Another major issue in the industry is serial returners," Carrington says. "But people understand now that some retailers charge for that — whether it's at the time of purchase or during the sleep trial. So if someone comes in and says they are getting terrible sleep and wants to return a product, retailers have a way to hold those customers accountable."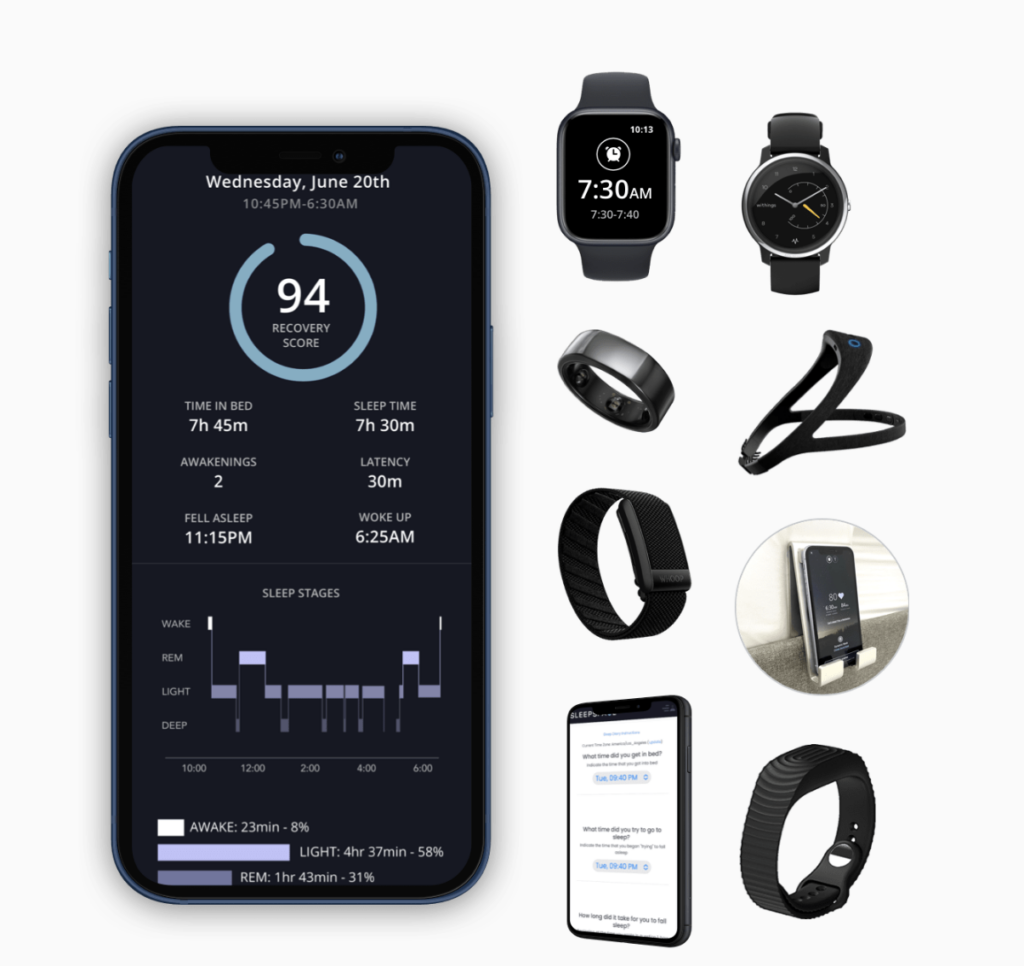 What the tracker is also able to do is give the retailers access to data to prove customers are getting better sleep scores.
"Now imagine being able to throw that ad out in your local market," Messenger adds. "85% of the people that come into our store's sleep scores improve from the mattresses we sell them? That's huge."
One retailer they're working with sells 250 mattresses a month and used the sleep tracker to change their 120-day comfort guarantee to a sleep guarantee. This adds value to the purchase by showing that the retailer cares about the customer's sleep, not just their comfort.
This past week, the sleep tracker got a major update — the phone itself can now be a tracker. It works through the Sleep Space app, and Dr. Dan calls it a "nearable."
"Our goal is to sell every retailer our sleep trackers in bulk, or on a monthly subscription, so retailers can get them out and show their customers that they truly care about helping them get a better night's sleep," Messenger says.